We first measure GPU temperature while the card is sat idling at the Windows 10 desktop for 5 minutes. Gaming GPU temperature is recorded by running the Deus Ex benchmark at 4K. As a maximum stress test, Fire Strike Ultra Stress Test is run 5 consecutive times and the cards' GPU temperature levels are recorded.
Ambient room temperature was held at around 23°C.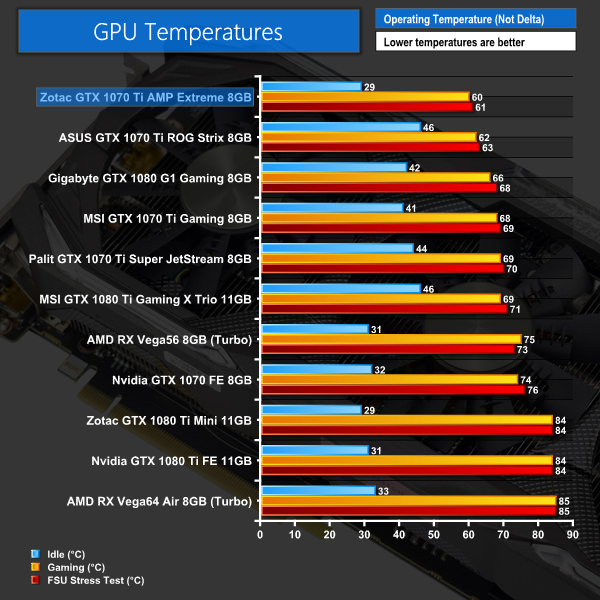 Also unsurprisingly, the AMP Extreme's thermals are excellent – I was expecting some impressive results given the card does have a massive heatsink and triple-fan cooling configuration. These results came with the power target set to 140%, too, which only makes the result even more impressive.
Moving onto our thermal imaging, the results are stellar here. I could not find a spot hotter than 52C on the rear of the card, while 47.9C was the peak temperature on the side of the card. This is clearly a well-engineered card, to say the least.