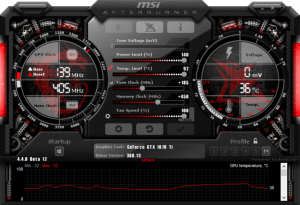 Considering Zotac's bundled OC profile is already fairly ambitious, I could not squeeze that much more out of the AMP Extreme.

So, I set the temperature and power sliders to their maximum values, added +185MHz to the GPU core (which works out as +35 on top of Zotac's OC profile), +450MHz to the memory and set fan speed to 100%.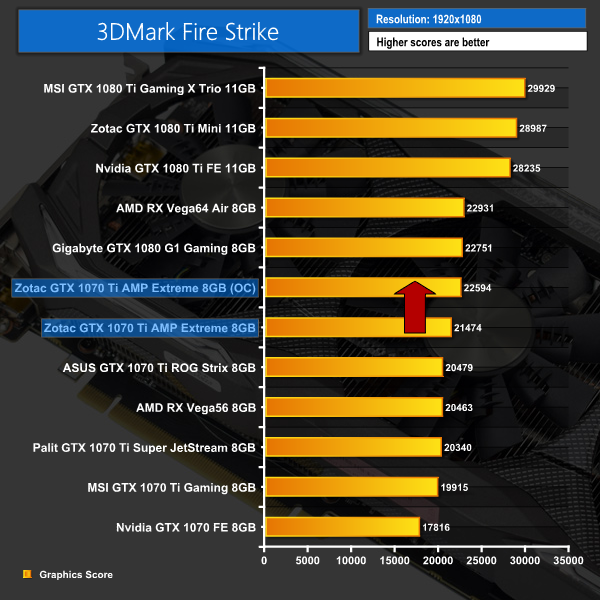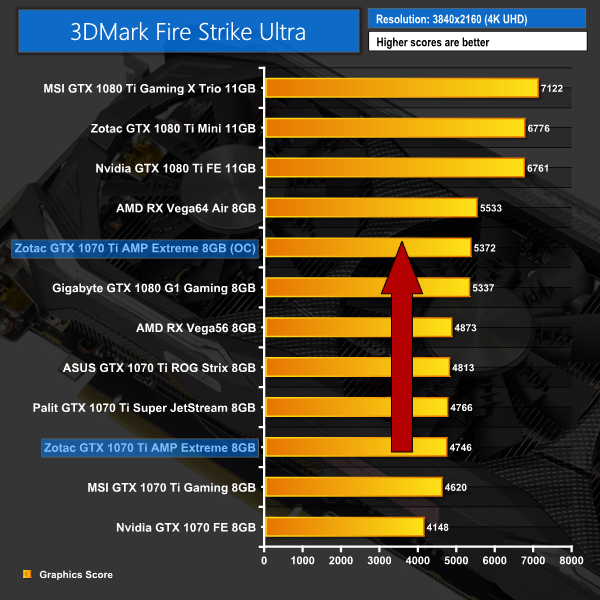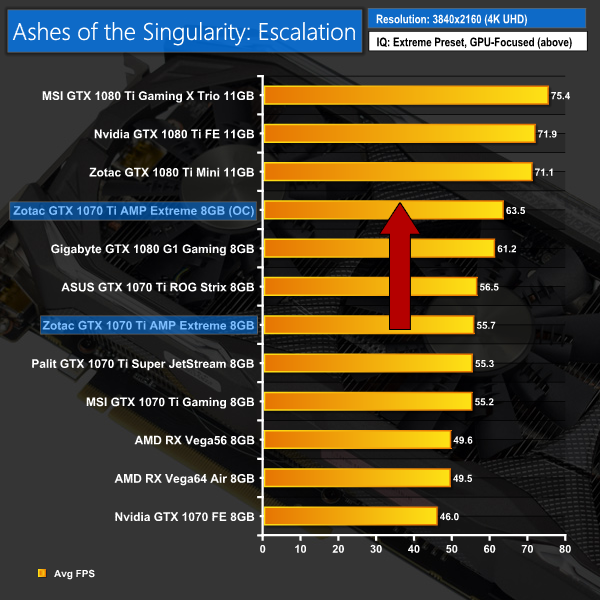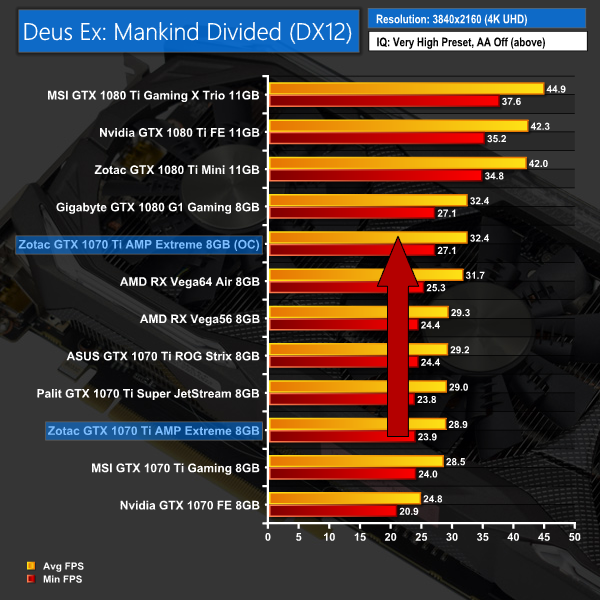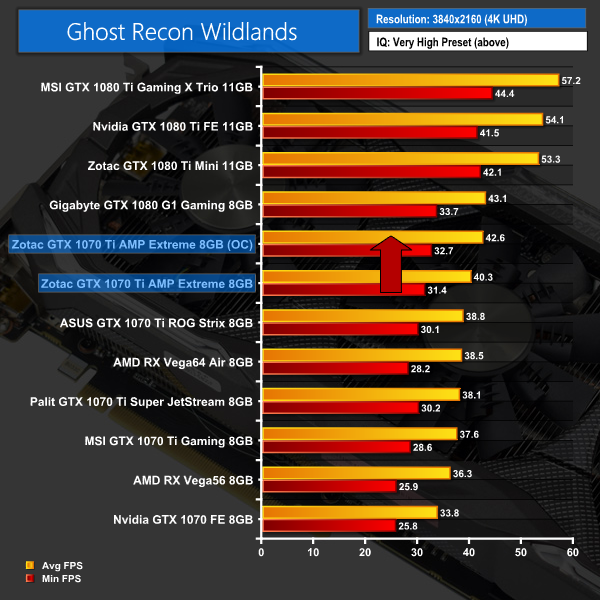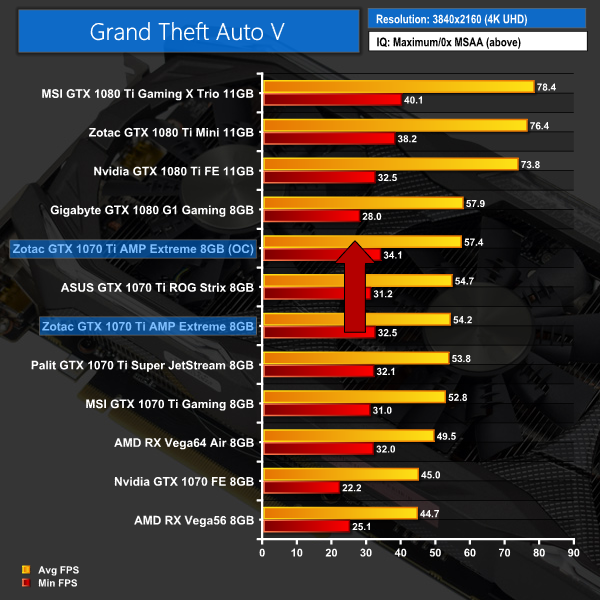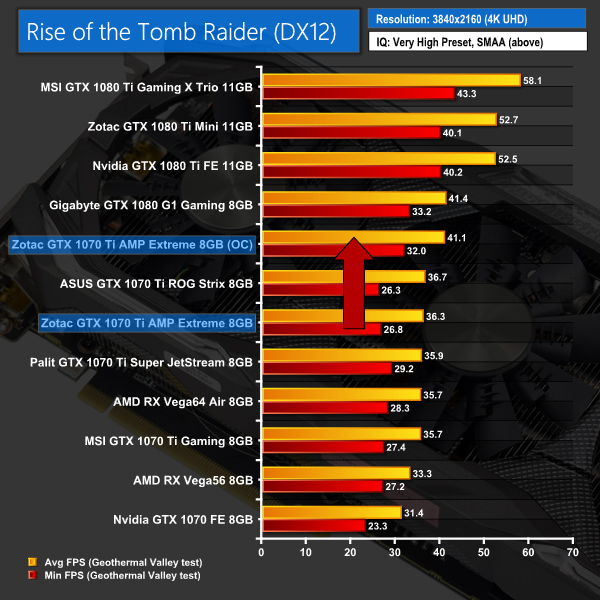 This actually brought tangible gains – in-game frequency went from its stock levels of 1860-1880MHz to around the 2050-2088MHz level. Accordingly, the frame rates rose a fair bit, bringing the AMP Extreme right up to GTX 1080-levels of performance.