Aside from RTX 2060 and G-Sync news, Nvidia also had announcements for gaming laptop enthusiasts at its CES 2019 keynote today. Soon, RTX graphics are going to be available in laptops, with over 40 different models set to hit the market so far- this will include both Max-Q and regular versions of RTX GPUs.
The RTX 2080, RTX 2070 and RTX 2060 will all be available on laptops this year, with Max-Q versions available for the two higher-end chips. Essentially, you'll be able to have a GPU that is twice as powerful as a PS4 Pro, and can run ray-tracing, in a portable, thin machine for the first time. So you'll get noticeably higher performance compared to the GTX 10-series, and better efficiency, which will help with battery life.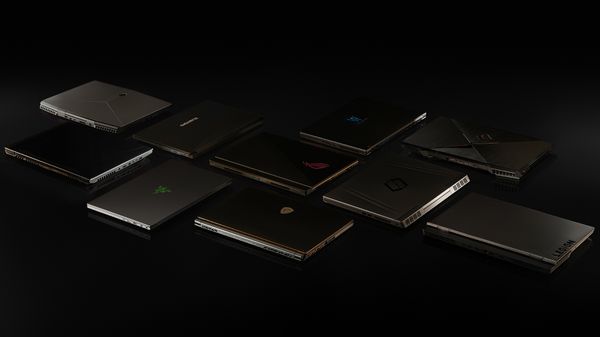 RTX laptops will support the same features as their desktop counterparts, so expect DLSS and ray-tracing- both of which will be available in Battlefield V. Meanwhile, it has been confirmed that Bioware's Anthem will support DLSS, another game to add to the growing list of titles set to support RTX-specific features.
So far, RTX laptops from ASUS (preview here), Acer, Dell, Gigabyte, MSI, Razer and more have been announced. We'll be covering these in more detail as the week progresses.
KitGuru Says: We have people on the ground at CES this week, so expect to hear plenty more about these new RTX laptops as the week progresses. Are any of you currently waiting to upgrade your laptop? Will you be making the jump to an RTX model this year?