While the enthusiast gaming audience will need to wait a little longer to get their hands on the RX Vega, we will be getting our first taste of AMD's latest GPU architecture quite soon. The Radeon Vega Frontier Edition is supposed to start shipping next week and while it isn't necessarily a gaming card, it can run games. This week, AMD lifted the curtain a bit, allowing the world's first Vega Frontier Edition performance details to be published.
The folks over at PCWorld managed to get their hands on an exclusive preview of the Vega Frontier Edition, putting it directly against an Nvidia Titan Xp. The preview mainly focusses on synthetic benchmarks like Cinebench. However, some gaming performance details were also discussed.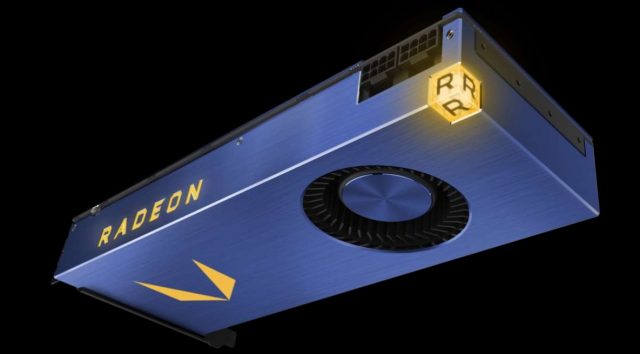 In Cinebench, Vega FE was around 14 percent faster than the Titan Xp, meanwhile it was 28 percent faster in Catia and Creo. The biggest lead came when running the SolidWorks benchmark, in which the Vega FE was 50 percent faster than the Titan Xp. Unfortunately, we didn't get results for more widely known benchmarks like Firestrike or Heaven.
AMD did not want to reveal specific numbers when it came to gaming performance but according to the report, Vega FE was tested against a Titan Xp in Doom (Vulkan), Prey (DX11) and Sniper Elite 4 (DX12). All of the games ran at the highest settings on an Acer 3440×1440 monitor. Apparently, Vega FE should sit somewhere between the GTX 1080 and GTX 1080Ti performance-wise in gaming.
No hard numbers were released from the gaming tests but it is interesting to see the first impressions of someone who has actively used the card. With the first shipments set to go out next week, it shouldn't take long for proper game benchmarks to start showing up.
KitGuru Says: The Vega FE might not be the gaming-oriented GPU in AMD's new stack but it should give us a decent enough impression of what to expect when the RX Vega does eventually arrive. Are any of you still waiting for the RX Vega to launch?  What level of performance are you expecting from it?