If you have £600 in hand and want to upgrade your graphics card then the Gigabyte GTX980Ti XTREME Gaming Windforce deserves serious consideration. If you have recently bought a new high refresh 1440p monitor or 4K screen, then the GTX980 Ti is still the most powerful solution available on the market.
Regular readers will know that I rate the Fury X and Fury cards quite highly, however the modified, custom, overclocked GTX980 Ti widely available now from Nvidia partners are in a performance league of their own.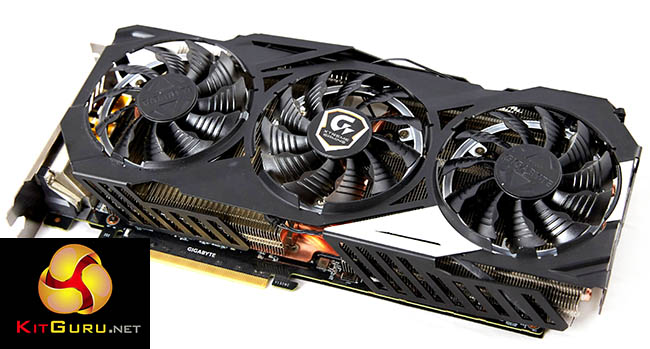 Our tests today have highlighted that the Gigabyte GTX980Ti XTREME Gaming Windforce delivers class leading performance and can drive insane frame rates at the highest resolutions. Many gamers would be happy with these Ultra HD 4K frame rates in many of the newest titles, although some engines will ideally demand two in SLi for super smooth 50+ frame rates – at maxed out image quality settings.
We recently reviewed the ASUS ROG Matrix GTX980 Ti Platinum Edition (review HERE) and while their cooling system only adopts a dual fan configuration, the cooler itself incorporates thicker heatpipes. This means the ASUS card is actually able to perform better – exhibiting lower temperatures and less noise under sustained load. That said, it is £60 more expensive than the Gigabyte GTX980Ti XTREME Gaming solution, so you could argue that the benefits balance out.

Buy the Gigabyte GTX980Ti XTREME Gaming Windforce from Overclockers UK for £599.99 inc vat HERE.
Discuss on our Facebook page, over HERE.
Pros:
class leading performance.
12+2 Phase Power.
quality backplate.
good running temperatures.
even more headroom available via software.
2,000mhz+ (8Gbps effective) available from the GDDR5 memory.
very high grade build quality.
zero coil whine.
Cons:
The Asus ROG Matrix GTX980 Ti Platinum is the best GTX980 ti we have tested, but it is also the most expensive.
Kitguru says: Another fantastic high end graphics solution from the Gigabyte team. An ideal partner for that new 120hz or 144hz 1440p panel. Smooth 4K frame rates are possible too, although you may want to buy two for a smooth flowing, consistent 60fps+