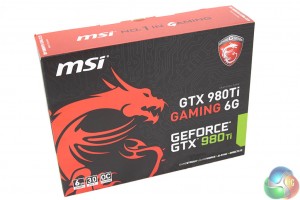 MSI box artwork is very distinctive and immediately recognisable. Their dragon mascot makes an appearance alongside the product name and branding.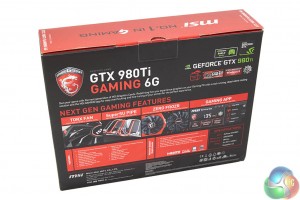 The rear of the box highlights some of the technical product specifications- including the Zero Frozr cooler, SuperSu Pipe and Torx Fans.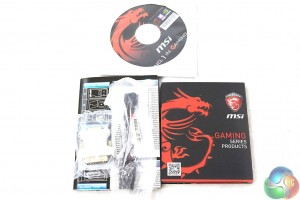 The accessories bundle includes a software disc, literature on the product and power and video converter cables.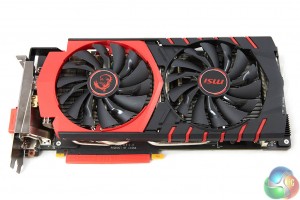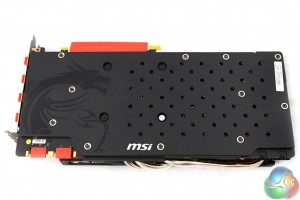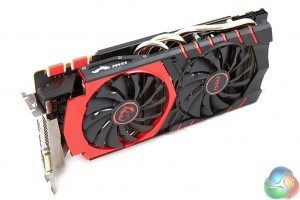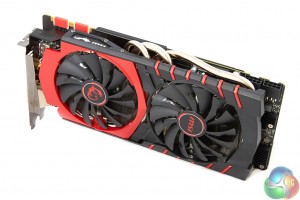 This is a great looking card, from all angles. MSI have fitted a custom backplate to the card, featuring a subtle dragon etching on one side.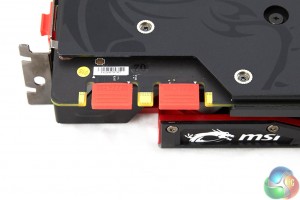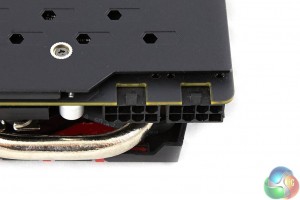 The MSI GTX980 Ti Gaming 6G is SLI capable in 2, 3 and 4 way configurations. It takes power from two eight pin power connectors.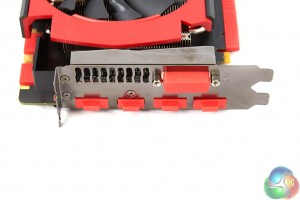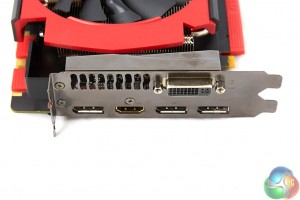 We loved the red I/O port covers that much we had to take a photo 'before and after'. The MSI card ships with a single DVI-D port. There are three DisplayPorts 1.2 and a single HDMI 2.0 port along the bottom of the I/O plate. If you wish, you can use all these ports at the same time for triple monitor gaming.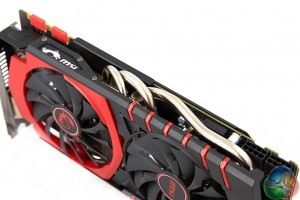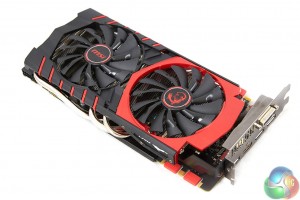 The MSI card is equipped with nickel plated copper heatpipes which run from the core across the length of the PCB.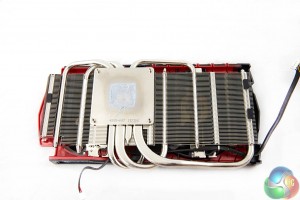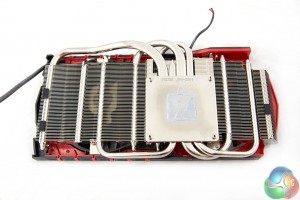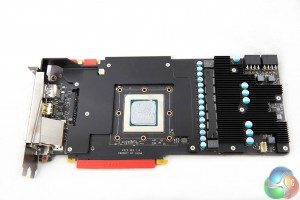 Four thick heatpipes run into two seperate racks of aluminum fins on either side of the core block. The card itself has a plate covering the memory, and the VRMs are actively cooled as well.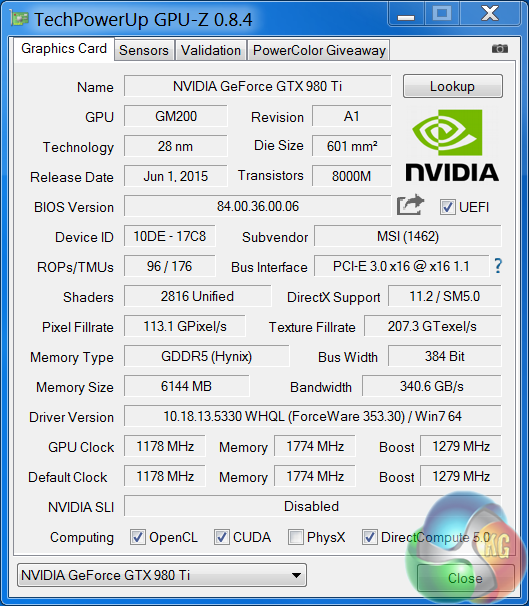 An overview of the hardware in the latest version of GPUz – as discussed on the previous page. This overclocked GM200 core runs at 1178mhz (1,279mhz boost) and is built on the 28nm process. The GTX980 Ti has 96 ROPs, 176 Texture units (Titan X has 192 texture units) and 2,816 CUDA Cores (Titan X has 3,072 CUDA Cores). The 6GB of GDDR5 memory runs at 1774mhz (7.1Gbps effective) and is connected via a 384 bit memory interface. This is the second GTX980 Ti we have tested to date with tweaked, enhanced memory settings.