Watch Dogs is an action-adventure game played from a third-person perspective. Players complete missions—linear scenarios with set objectives—to progress through the story. Outside of missions, players can freely roam the open world of Chicago. The world may be fully explored from the beginning of the game without restrictions, although story progress unlocks more gameplay content. This game has (so far) been poorly optimised for the PC platform, having been ported over from the Playstation 4 and Xbox One consoles. We have been unwilling to include this game in our usual suite of game tests, but it is very popular with our audience and included it today for the first time.


We test at the settings shown in the screenshots above at 1080p and 1600p. The latest patch was installed as of 20th of June.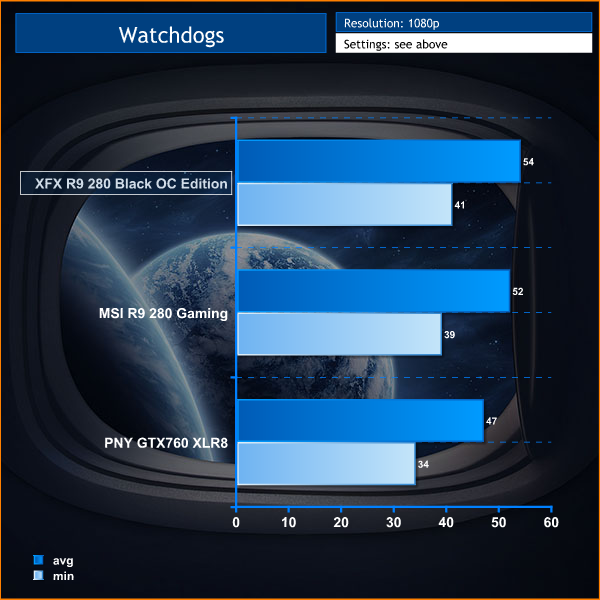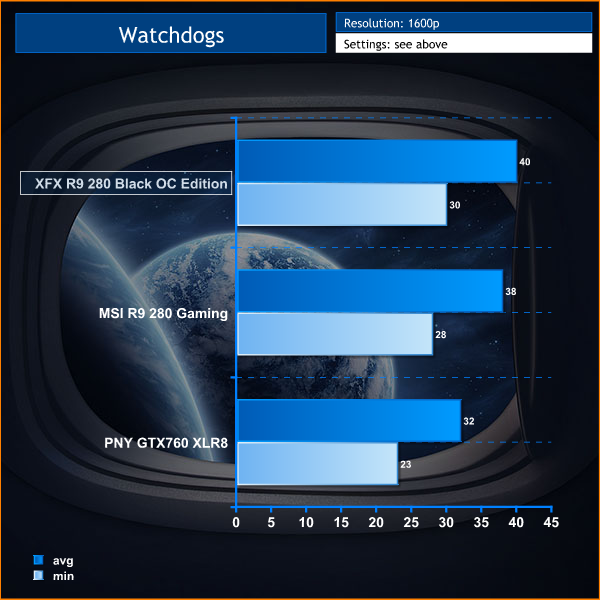 Playable at these settings, although there is still some frame rate stuttering. This is related to the rather poor job the developers made when porting this title from the Playstation 4 and Xbox One consoles.