The ATTO Disk Benchmark performance measurement tool is compatible with Microsoft Windows. Measure your storage systems performance with various transfer sizes and test lengths for reads and writes. Several options are available to customize your performance measurement including queue depth, overlapped I/O and even a comparison mode with the option to run continuously.
Use ATTO Disk Benchmark to test any manufacturers RAID controllers, storage controllers, host adapters, hard drives and SSD drives and notice that ATTO products will consistently provide the highest level of performance to your storage.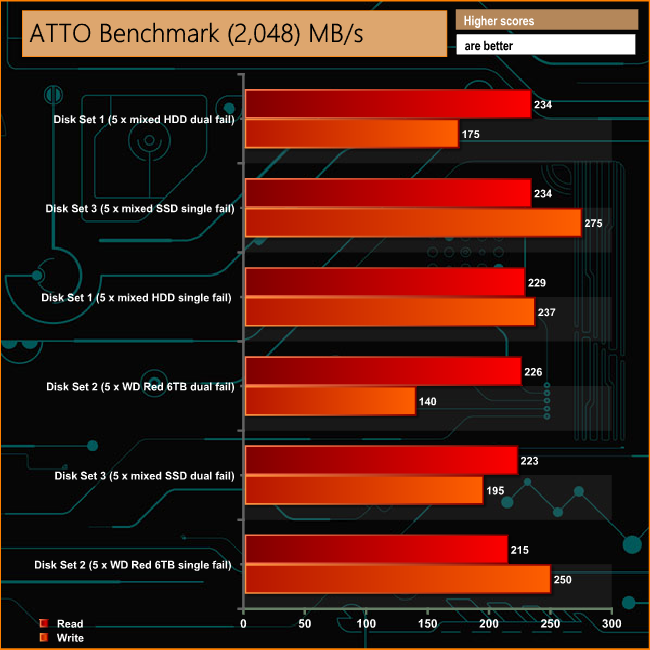 All the drive arrays top or nearly reach the 200MB/s mark in both reads and writes with the exception of the WD 6TB disk array when it's in dual disk failure mode, where the write performance dives off a cliff compared to the single failure mode write performance.