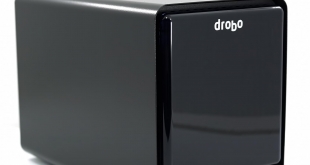 KitGuru has reviewed a handful of Drobo products in recent years and today we present our analysis of their latest Thunderbolt 3/USB C DAS called the Drobo 5D3. Drobo are still working on finalising Thunderbolt 3 Windows support so we were asked to review this particular sample on an Apple computer – specifically their latest generation laptops which feature Thunderbolt 3 ports. Apple were generous enough to send us their highest specification Apple MacBook Pro 13,3 unit, priced at just over £4,000.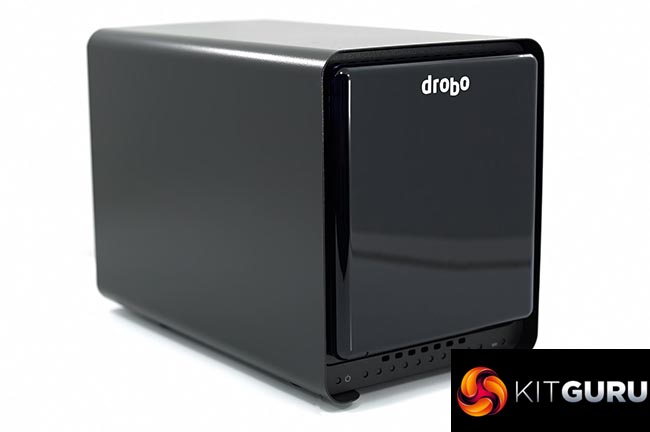 While we are testing the Drobo 5D3 on an expensive Apple MacBook Pro today, news broke recently that Intel are putting a lot of focus into helping expand the platform to the mass PC audience. You can read Intel's official press release on this (including integrated processor support) over HERE.

The original 5D DAS proved successful for Drobo and externally it looks almost identical to the latest 5D3 pictured above. Internally however it has received plenty of enhancements.
Drobo have upgraded the processor in the new 5D3 to deliver double the performance from a single core in the previous version to Quad core processor. It now has Thunderbolt 3 support to improve the throughput speeds, and you can now daisy chain the 5D3 up with two 4K screens, or one 5k screen – via the same bus.
The 5D3 still has a built in battery to protect the drives from an unexpected power cut. This battery ensures the last data can be safely written to the drive(s) and that DRAM data can be flushed to an internal flash drive. The fully charged battery can keep the drives running for 5 minutes. Once the system reboots it will automatically write all the data from the internal flash drive to the Hard drives so the user can continue from the point it was shut down.
The 5D3 also has a clever software algorithm in place to allow the product to perform background checks when the system is idle or close to idle. This helps to ensure that speed is maintained at all times when the user calls upon stored data. This requires no user intervention at all – it is set automatically by the software. Every 30 days it will check the system data, and every 90 days the user data.
The latest firmware offers full support for up to 64TB volume sizes.