Testing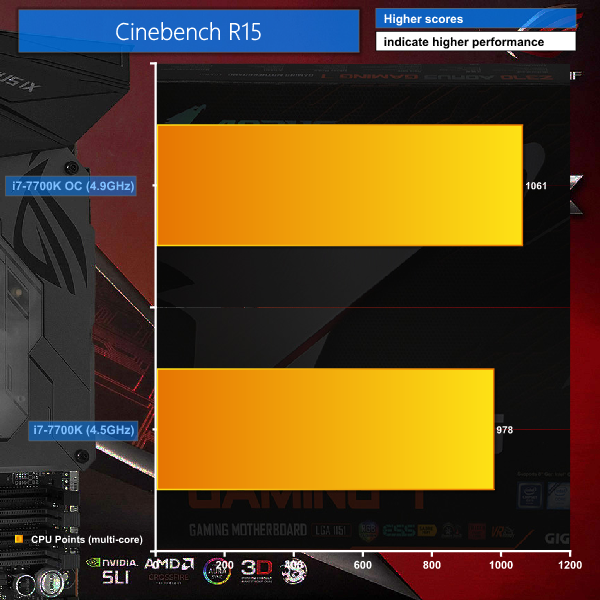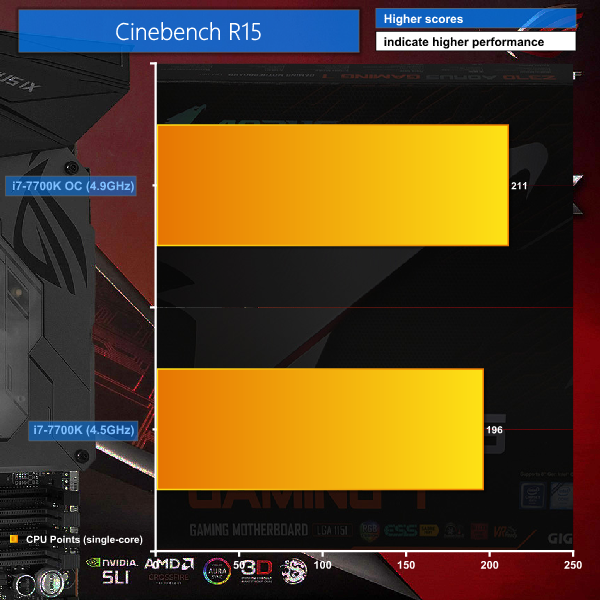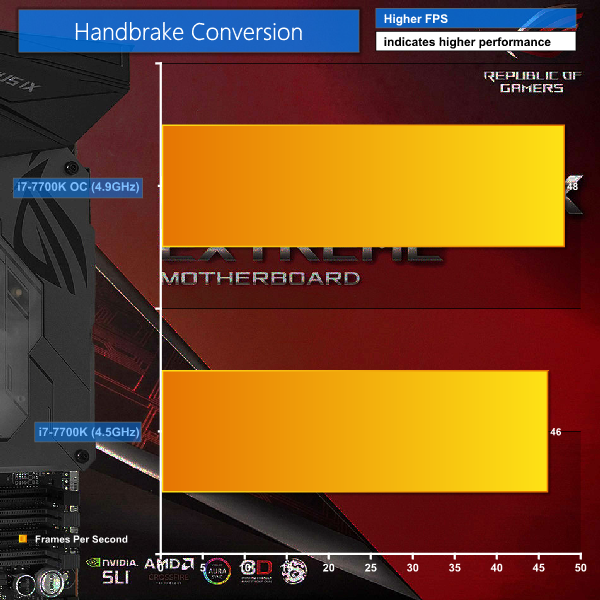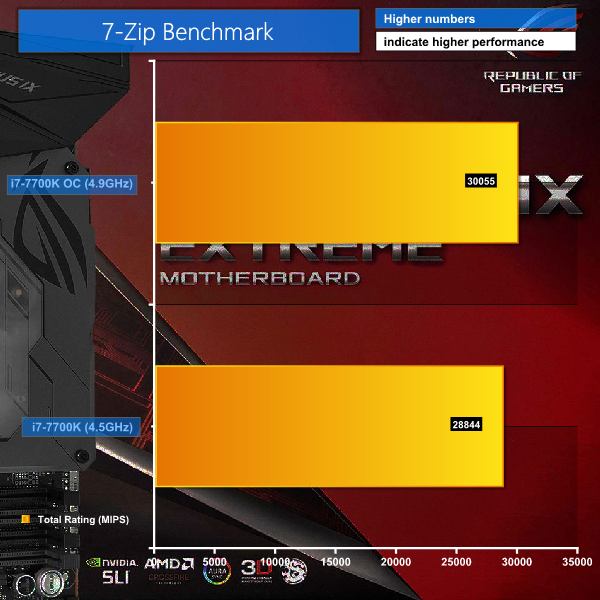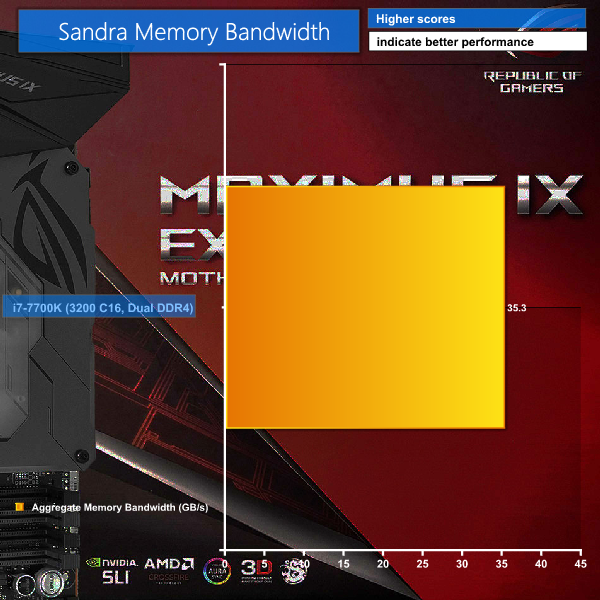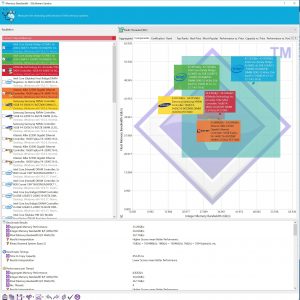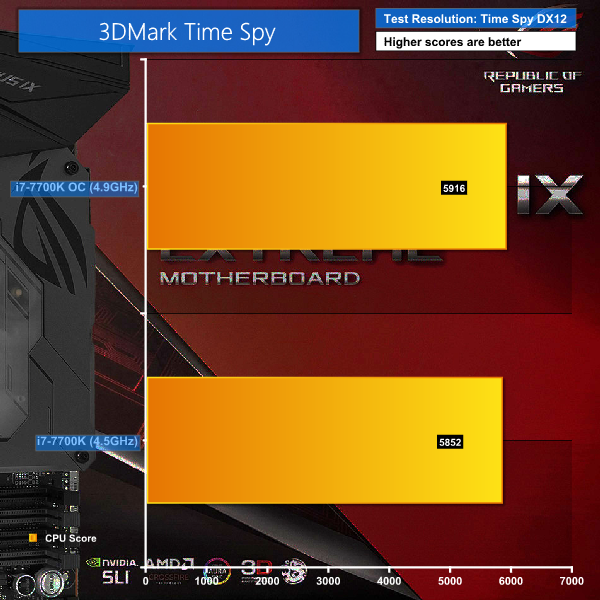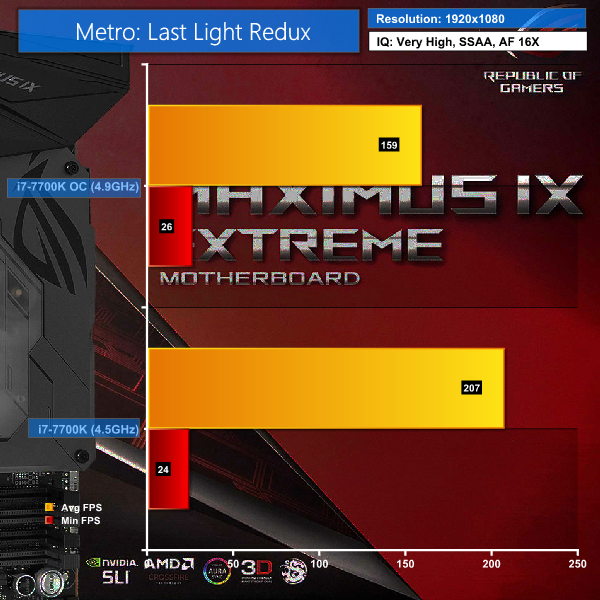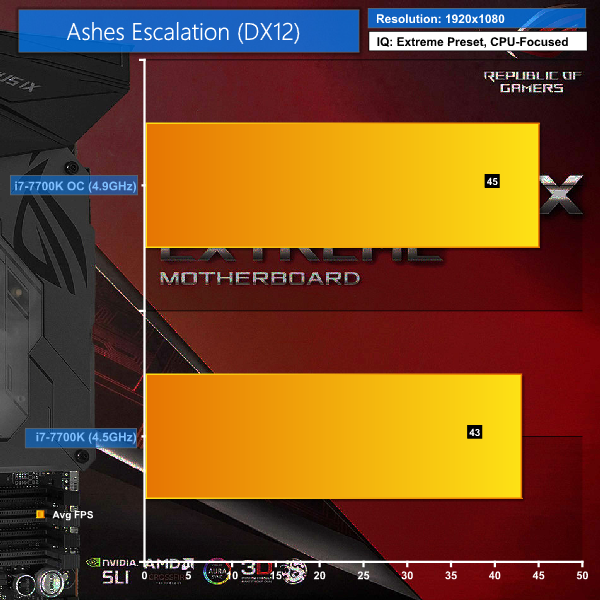 Summary of Benchmark Performance.
We used the same Core i7-7700K to test the Asus ROG Maximus IX Extreme that was used for comparison in our launch review of Intel Coffee Lake 8700K.
For that launch we used an Asus Strix Z270F Gaming motherboard and we found the ROG Maximus IX Extreme delivered almost exactly the same performance. When you consider the Core i7-7700K runs at 4.5GHz on all cores at stock clock speeds and we overclocked to 4.9GHz on both motherboards then you would expect the same performance as the motherboard acts as a support system for the CPU and memory.
Provided the more basic Strix Z270F Gaming does a good job (and it does) you would not expect to find much advantage with the much more expensive Maximus IX Extreme, unless you raise the clock speed higher. The problem, as we will discuss, is that the TIM used under the Intel heat spreader is notoriously poor and the biggest problem you will face is a lack of heat transfer within the CPU itself.
We have included gaming results from Metro Last Light Redux that show a significant drop in frame rate with the overclocked CPU, albeit from 207fps to 159fps so the system was still blazing fast. We did not see this effect with the previous Z270F Gaming and have no explanation for this result however it is the sort of thing that happens when you overclock.
Usually the extra clock speed delivers higher performance but sometimes you get a quirky result that shows you would get better results if you reverted to stock clock speeds.