Memory Performance
We already know the new Intel 12th Gen CPUs running with DDR5-5200 have huge memory bandwidth so we have added some extra data to this review. In addition to the Corsair Vengeance DDR5-5200 we used in our Core i9 and Core i5 reviews we have added G.Skill Ripjaws S5 with the same DDR5-5200 speed and slightly slower latency.
In AIDA64 the Core i7-12700K performs well, however we can see the G.Skill carries a slight penalty compared to Corsair Vengeance.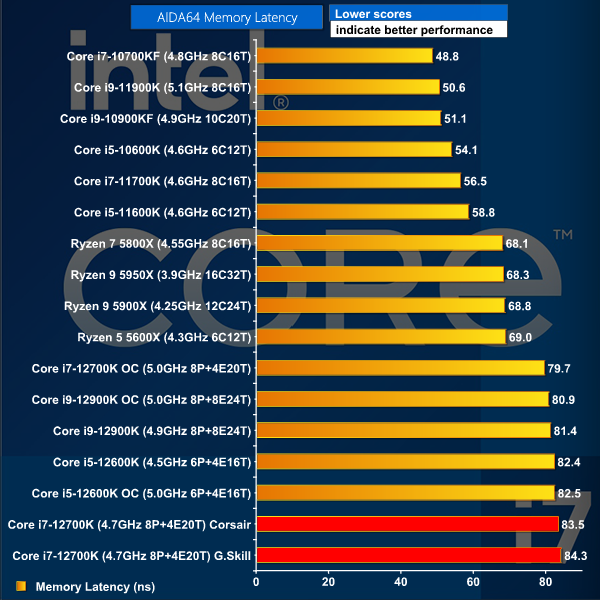 AIDA64 shows that DDR5 memory suffers badly with long latency with the G.Skill 40-40-40-76 losing out slightly to the Corsair Vengeance DDR5-5200 which is rated at 38-38-38-84.
Be sure to check out our sponsors store EKWB here