On paper there is very little to separate the Core i7-12700K from the more expensive Core i9-12900K, however our testing demonstrates conclusively that simply chopping out four E cores and dropping clock speeds a tad is indeed a big deal.
To put it another way, we are now clear that Intel Alder Lake needs those E cores to back up the P cores. It is also evident the combination of Intel's Golden Cove architecture and long-delayed Intel 7 Process struggles to compete with AMD's Zen 3 architecture and TSMC's 7nm fabrication process.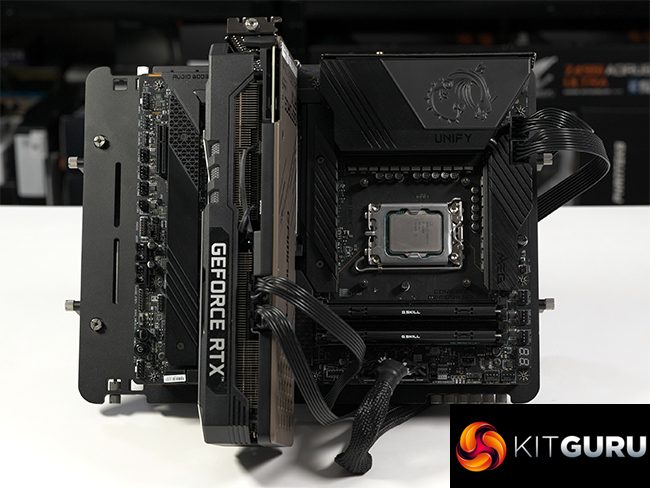 The main problem faced by the Core i7-12700K is that a switch to a Z690 motherboard is a big deal, both in terms of cost and also because you are rejecting AMD Zen 3. If you make that jump to Z690 and go all in on DDR5 memory then you probably don't want to sit in the middle ground with a Core i7. It lacks the kudos of the mighty Core i9 and struggles to beat the cheaper Core i5 which makes it sound less than enticing.
Our view is that anyone buying the Core i9-12900K isn't listening to our advice; they already know what they want and are ploughing ahead regardless. Fair enough, that leaves the decision between Core i5-12600K and Core i7-12700K and the fact is there isn't much to argue one way or the other. Look through our charts, focus on the ones that matter most to you and … buy the Core i5-12600K.

You can buy the Intel Core i7-12700K for £380 from Overclockers UK HERE.
Discuss on our Facebook page HERE.
Pros:
Solid gaming performance.
Eight P cores plus four E cores is a decent combination.
Much better value for money than Core i9-12900K.
Easy to overclock by 300MHz.
Runs nice and cool under load.
Cons:
A Z690 motherboard and DDR5 memory will cost a small fortune.
The reduced number of E cores hurts Core i7 performance.
Intel's power efficiency requires work.
KitGuru says: Forget about Core i9-12900K, Core i7-12700K makes far better sense (but we still give our vote to Core i5-12600K).
Be sure to check out our sponsors store EKWB here