Gaming results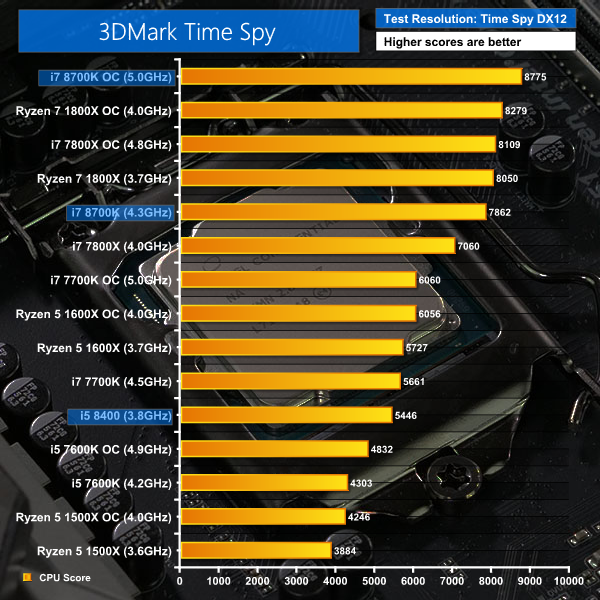 3DMark
3DMark is a multi-platform hardware benchmark designed to test varying resolutions and detail levels of 3D gaming performance. We test using the Time Spy benchmark which gives an indication of DirectX 12 performance.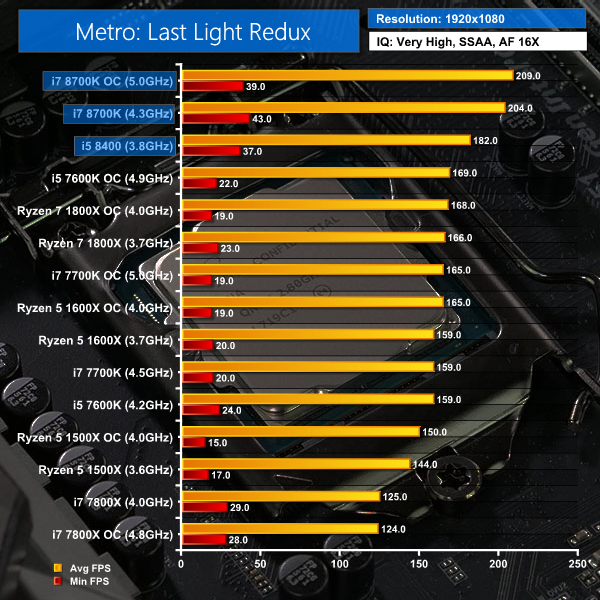 Metro: Last Light Redux
Despite its age, Metro: Last Light Redux remains a punishing title for modern computer hardware. We use the game's built-in benchmark with quality set to Very High, SSAA enabled, AF 16X, and High tessellation.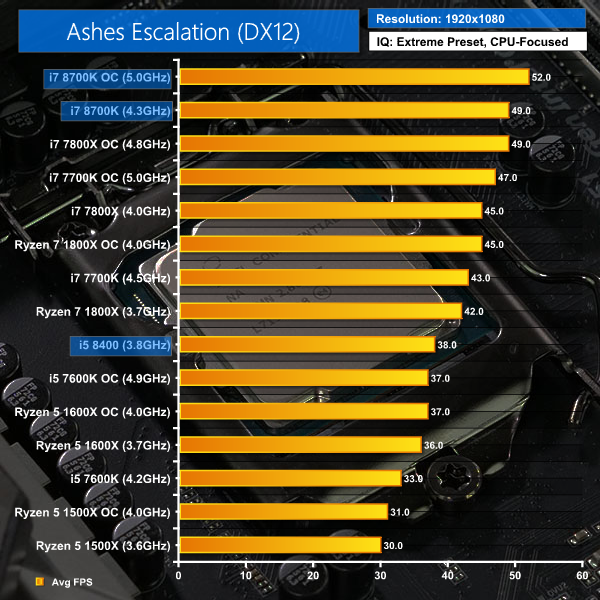 Ashes of the Singularity Escalation is a Sci-Fi real-time strategy game built for the PC platform. The game includes a built-in benchmark tool with DirectX 12 support. We run the CPU-focused benchmark using DirectX 12 and the Extreme quality preset.
Gaming Performance Overview
Core i7-8700K is king of the heap, although it only has a narrow margin over the i7-7700K. We know that games aren't especially well threaded but Intel's IPC delivers a hammer blow to AMD and on those occasions where more cores play their part, i7-8700K can deliver the performance. Core i5-8400 was impressive and made i5-7600K look like a weakling. Based on these figures, quad core is dead and six cores are essential.