Gaming Tests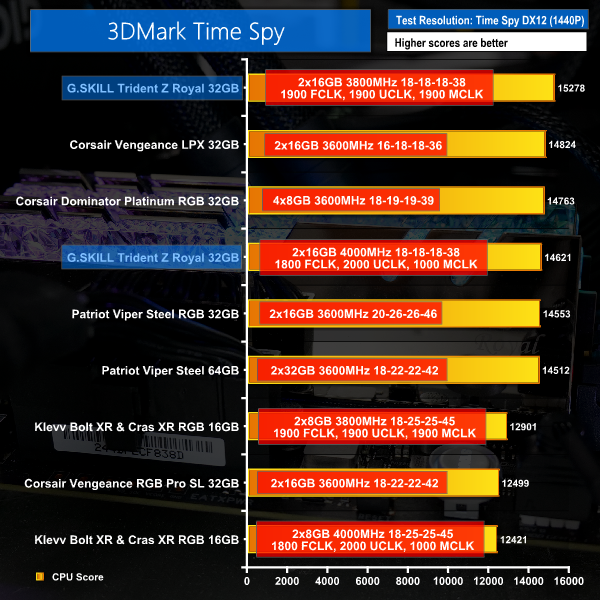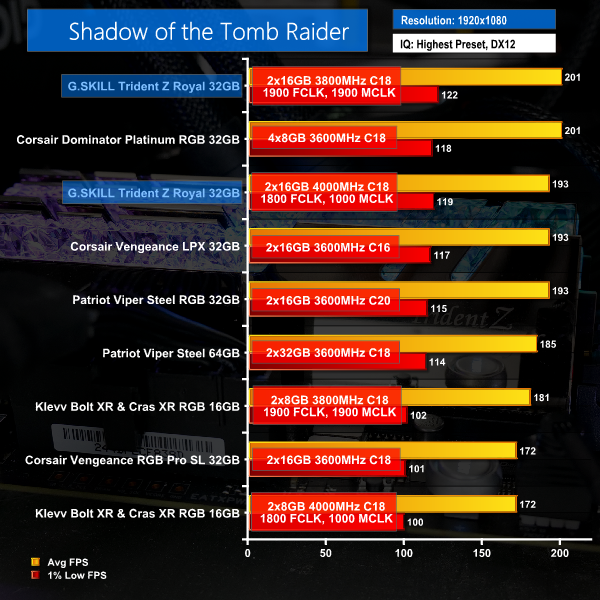 In 3DMark, we once again see a chart-topping showing from the G.SKILL memory running at 3800MHz C18 with the 1.9GHz memory controller clock function.
And the same high level of performance is maintained in Shadow of the Tomb Raider when at 3800 C18.
Overclocking
In terms of overclocking, we actually had a very good deal of success from the G.SKILL Trident Z Royal modules.
The best result that we reached with our voltage limit of 1.45V was 3800MHz 14-14-14-36. This represents a solid improvement over the stock 17-18-18-38 timings.
3800MHz 14-14-14-36 at 1.45V is a quick-and-dirty overclock that we were happy with. Better yet, it allowed us to maintain the preferential 1:1 1900MHz IF and memory controller clock frequency.
How could you possibly not love Samsung B-die? It is just awesome!