Cinebench R20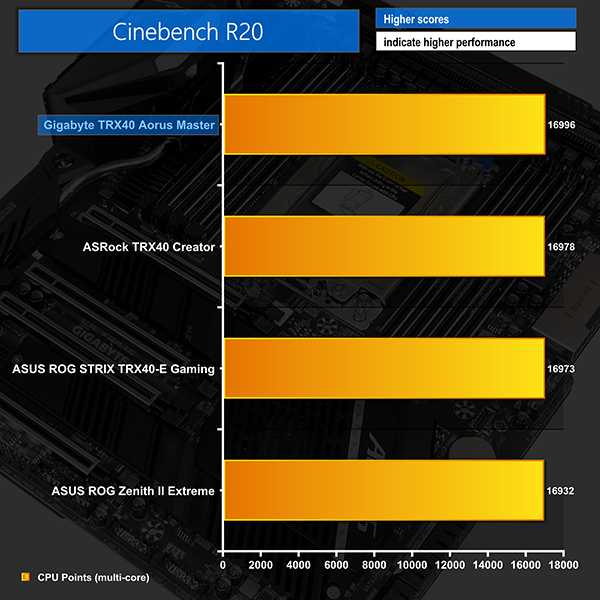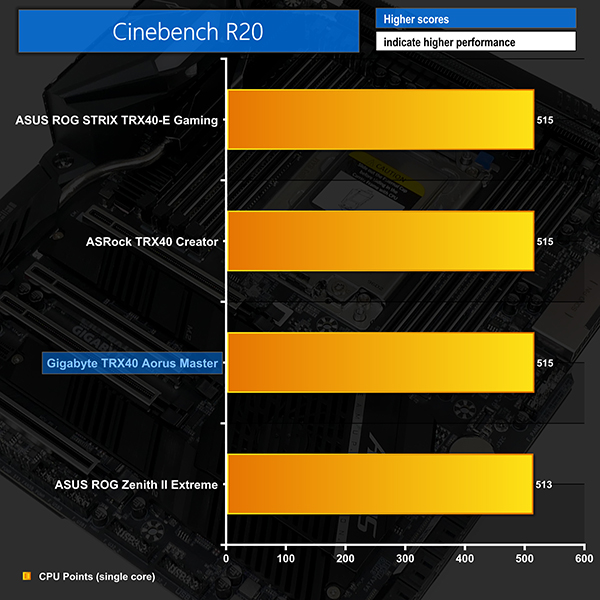 Blender BMW & Classroom Benchmarks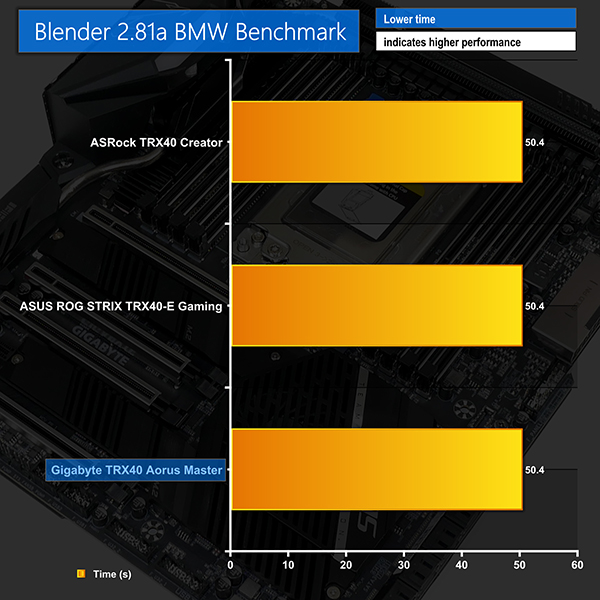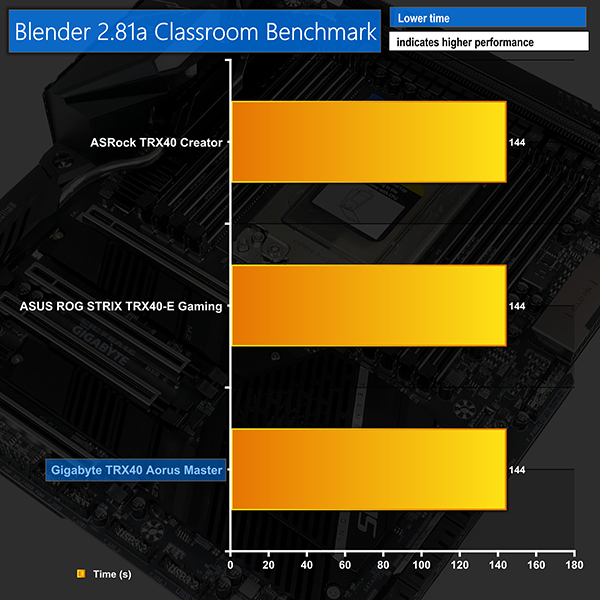 7-Zip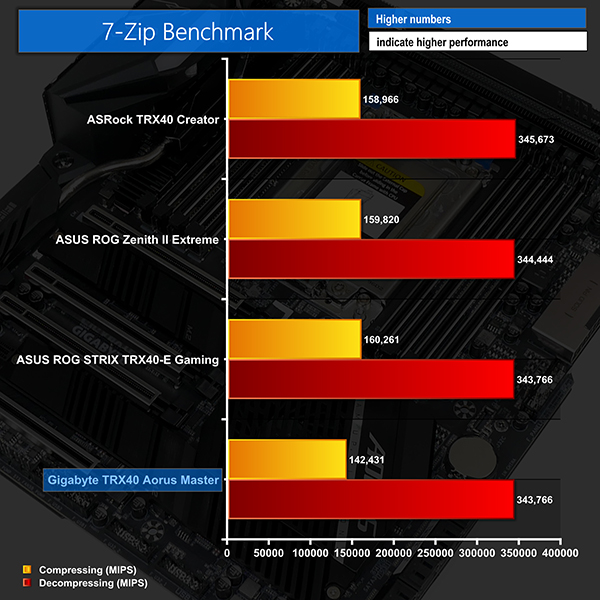 CPU performance from the Gigabyte TRX40 Aorus Master was as good as competing TRX40 motherboards, if not a little faster (albeit with very minor victories). All-core frequencies were around 3.875GHz in Cinebench R20 nT while the single-threaded test confirmed that the maximum boost clocks of 4.5GHz were being achieved.
Blender also showed perfectly competent performance from the Gigabyte motherboard with its results matching those of ASUS and ASRock competitors. All-core frequencies in Blender hovered around 3825MHz on average.
Gigabyte TRX40 Aorus Master is as fast as competitors in terms of 7-Zip's decompressing numbers, but it is noticeably slower on the compressing front. This is an early indicator that system memory bandwidth is reduced versus that competing solutions as it is a critical factor in 7-Zip's performance.