Cinebench R20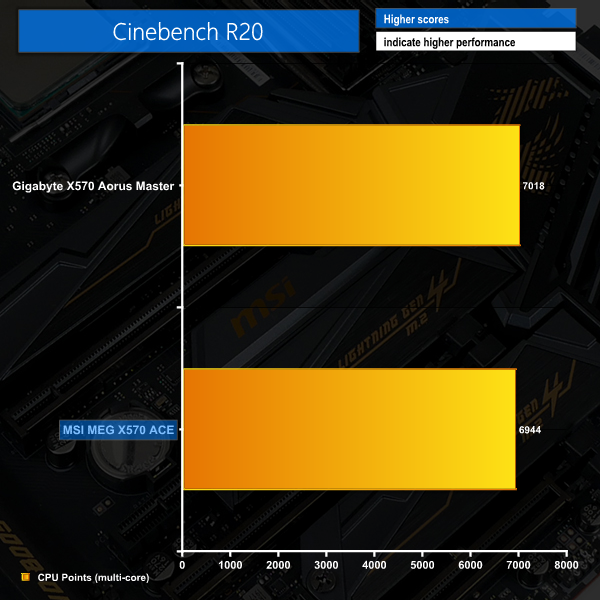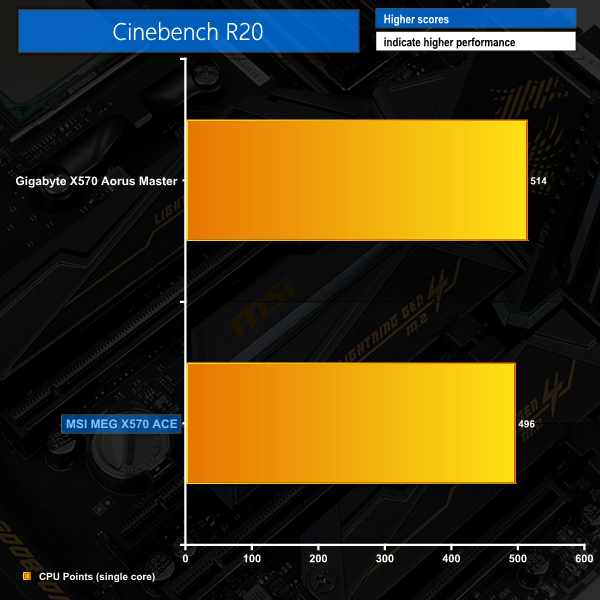 Blender BMW Benchmark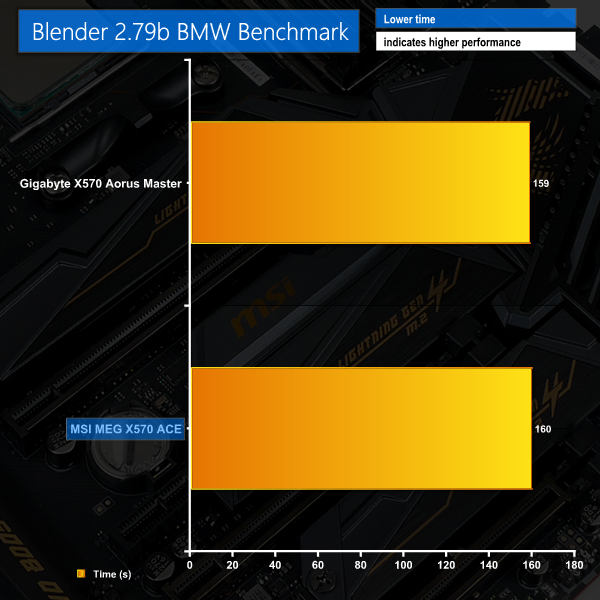 Cinebench R20 multi-core shows the MSI MEG X570 ACE motherboard offering performance close to the Gigabyte competitor. The 1% performance lead for Gigabyte is driven by MSI's lower Ryzen 9 3900X all-core clock speed of 3950-3975MHz using the current BIOS revision.
Single-threaded performance in Cinebench R20 is down on the MSI board. Our logs showed boost clocks that consistently operated at 4300MHz, and sometimes spiked up to 4400MHz. This is nowhere near the 4500MHz-plus levels that we observed from Gigabyte. MSI clearly has some more work to do with its BIOS revisions.
Boost clock deficiencies in Blender are largely irrelevant for MSI, with its competitor coming in only one second slower on this 2 minute 40 second run.