Cinebench R20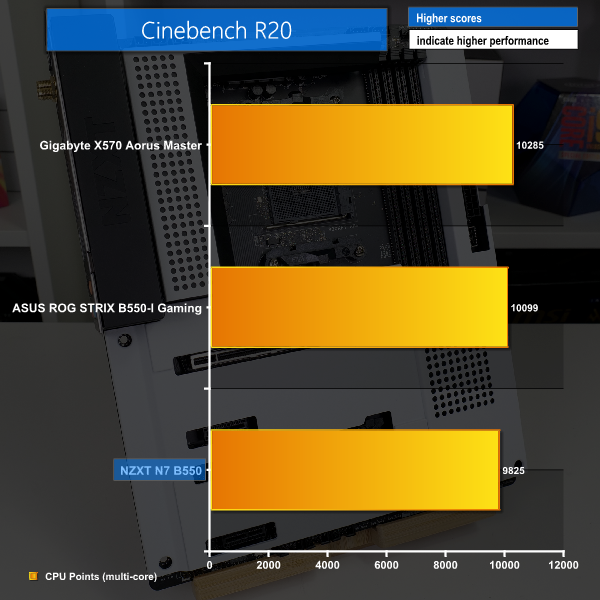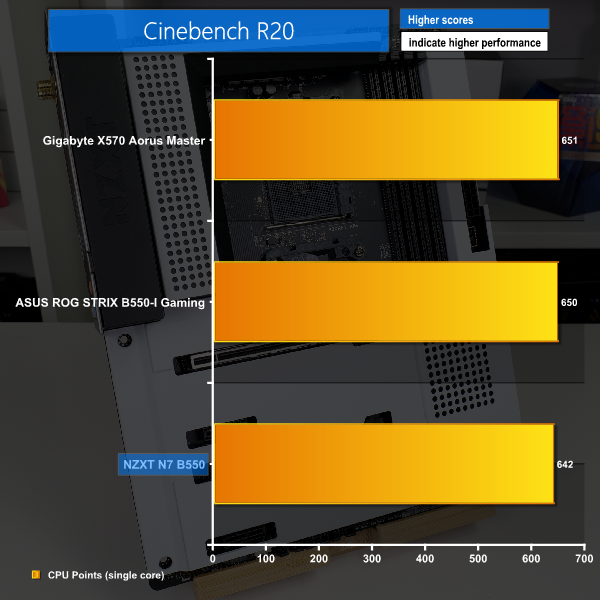 Blender Benchmark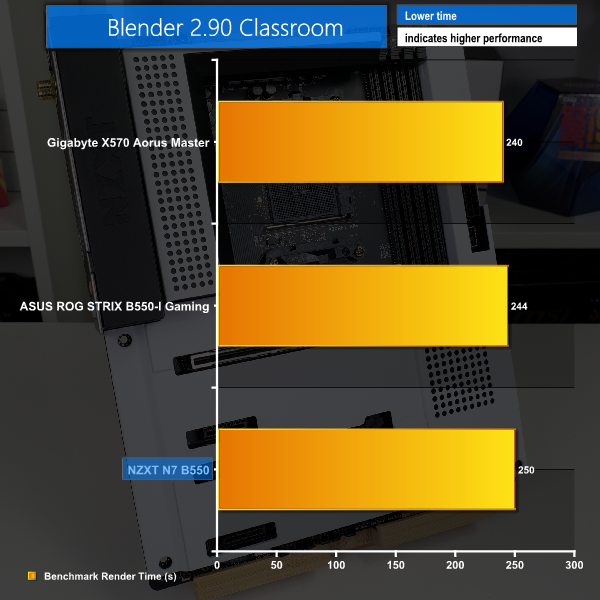 NZXT's N7 B550 makes a bit of a slow start in terms of performance and continues to lag throughout, despite running with the same physical hardware as the competitors.
This is because NZXT's default BIOS mode when we enable XMP only puts the fabric clock up to 1600MHz as opposed to the usual and intended 1800MHz with our 3600MHz DDR4 kit. The result is a consistent loss in performance.
Manual checks confirm that much of the performance is regained when applying 1800MHz FCLK manually – but not all of the gap to the competitors is closed.
Frankly, this is not good enough – setting the correct Fabric Clock for use with XMP memory is a basic task, so this is how we have tested. If the motherboard vendor cannot get this correct, we are not going to give them the benefit of the doubt by manually tuning up to higher settings – we'll save that for our overclock tests.