The Corsair SF450 Platinum retails for $115 in the US while in the UK market it is on sale for £106.99.
Corsair holds dominance in the SFX market with the addition of these new SF Platinum models. I have been impressed with the performance of the SF600 Platinum unit and the market position is cemented with this SF450. The cooperation between Corsair and Great Wall has brought some great results so far. We are looking forward to getting our hands on the Corsair SF750 – just to see what the more powerful unit can deliver.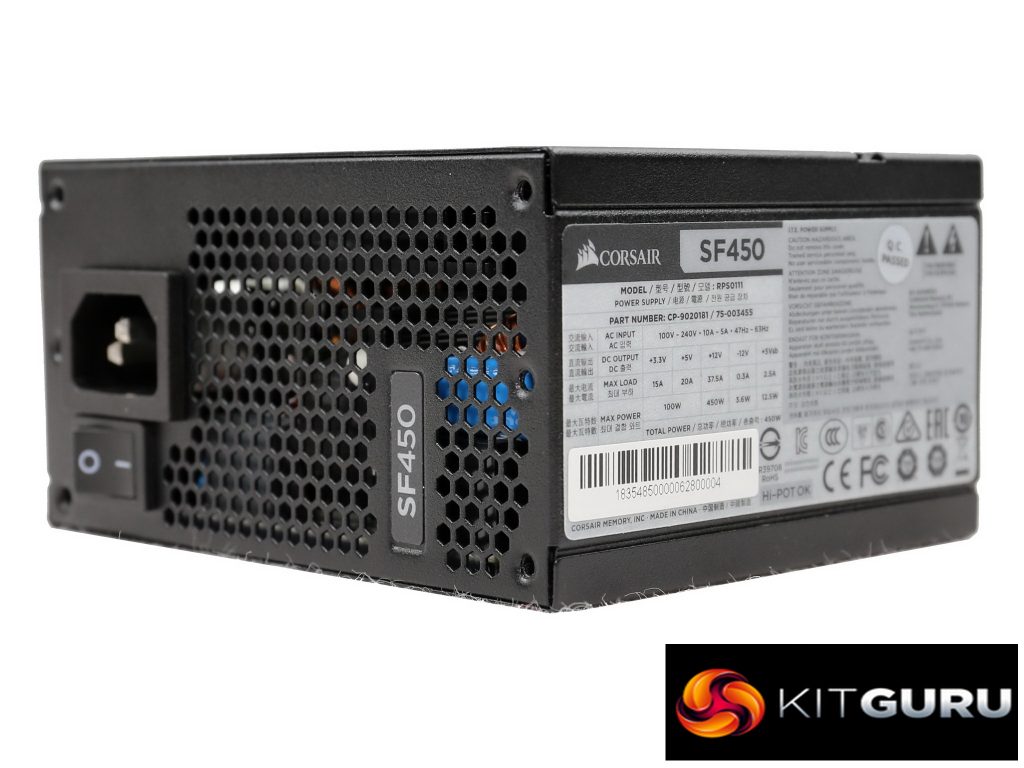 The Corsair SF450 Platinum is obviously priced higher than its Gold rated counterpart. The major differences between these two models are the higher efficiency of the Platinum model and the much more efficient 5VSB rail.
The overall performance difference is about 3.7% in favour of the SF450 Platinum, while the overall noise output is about the same for both platforms, which isn't a bad thing as both units are extremely quiet under real world conditions. If you are not interested in the 1% efficiency increase and the 3.7% performance difference – and you don't need the SFX-to-ATX adapter (only bundled with the Platinum SF models), you can opt for the SF450 Gold which achieves a higher performance per buck score.
The small form factor power supply categories are hotly contested lately with more and more brands releasing compatible offerings. This  downsizing trend is also popular in the ATX category, where we can find many mid-capacity units at only 140mm depth.
With the provided SFX-to-ATX adapter the SF450 Platinum can also used with normal chassis, however the short cables will force some limits. It would be nice if Corsair offered all of its SF models with two different cable configurations (short and long) in order to cover all possible scenarios. The corresponding adapter is already provided with the new SF Platinum models, so it is natural for users to ask for a set of longer cables as well.

You can get the SF450 Platinum from Overclockers UK for £106.99 inc VAT HERE.
Pros:
Delivered full power at 47°C.
Highly efficient.
Top efficiency at 5VSB.
Great overall performance.
Silent operation.
Excellent build quality.
Fully modular.
Individually sleeved cables.
SFX-to-ATX bracket included in the bundle.
7-year warranty.
Cons:
The transient response at +12V could be better.
The semi-passive mode cannot be deactivated.
Turn-off overshoot at +12V should be lower.
High inrush current with 230V input.
KitGuru says: The SF450 Platinum is the best SFX 450W PSU that money can buy today. It offers a significant performance and efficiency increase over the SF450 Gold and it is also bundled with individually-sleeved cables and an SFX-to-ATX adapter, allowing you to install the PSU in a ATX chassis. Corsair seals its domination in the SFX category with the new SF Platinum models.