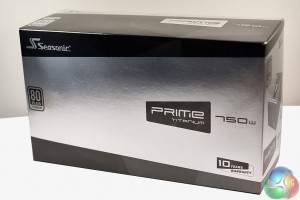 The Seasonic Prime 750W arrives in a lovely shiny, silver box that certainly attracts the eye.

The bundle is quite extensive, especially for a power supply. There are two kinds of cable ties, mounting screws, a user manual, installation guide and two shiny stickers. All are enclosed within a resealable flat plastic wallet.
The power supply is encased in thick Styrofoam. At the side of the main power supply is a cardboard box, which is home to all the modular cabling.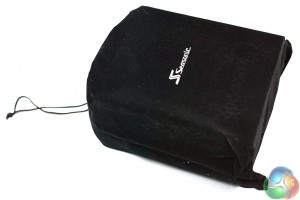 The power supply is protected inside a soft black, felt bag, shown above.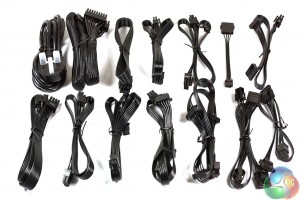 Seasonic have sleeved the main motherboard cable. All the other cables are ribbon style, flat – ideal for saving space and improving airflow when routing cables. They also include a regional specific power cable.
The cables are all very high grade, which is reassuring to see.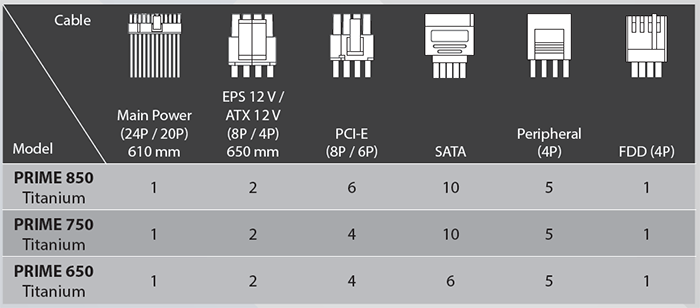 Both Prime 650 and 750 watt units are equipped with 4 PCI-E 6+2 power connectors – catering for the SLI and Crossfire audience. The 750 watt unit has 4 more SATA connectors, increasing from 6 on the 650W to 10 on the 750W.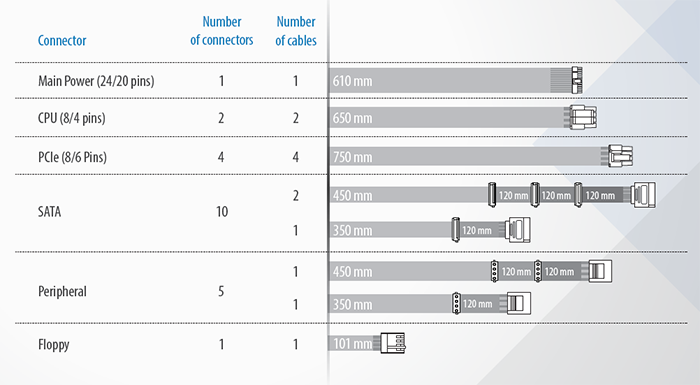 Above, a diagram of the cable breakdown and lengths.