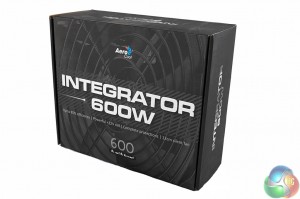 The AeroCool Integrator 600 Watt arrives in an understated black box. No high resolution images of the product on the front sadly.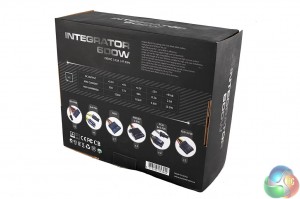 The rear of the box highlights some key selling points as well as images (and a cable count) of the headers, and a technical table of the power output. 'Made In China' is shown bottom right on the rear of the box.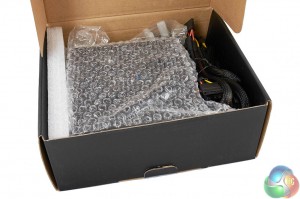 The first giveaway that this is a low cost budget product. Only a thin strip of foam on one side of the box. The power supply itself is only protected within a thin layer of bubblewrap.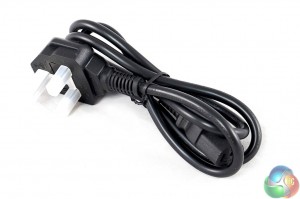 This is a very limited bundle. There is no user manual, no literature, cable ties or even mounting screws in our sample box. Just a regional specific power cable. Aerocool did confirm that final retail samples will ship with 'power cable/safety notice and mounting screws.'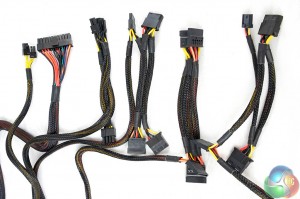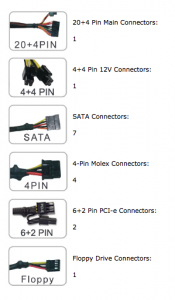 The hardwired cables, above. Aerocool have sleeved them which helps improve the appearance. This power supply is not certified for SLI or Crossfire configurations however there are two 6+2 PCI-E connectors which would support a single mid-high end graphics card or two low end GPU's adapters requiring a single power connector each.
You could obviously use Molex adapter cables to power more graphics cards, but we would recommend aiming higher up the food chain if you are running more demanding system configurations.