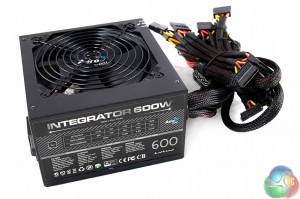 The finish of the AeroCool Integrator 600 Watt power supply is surprisingly good, considering the modest £30 price point.
The paint work wasn't deep enough to survive our 'screwdriver stress test' however. We try to mirror a system build environment by running the head of a Philips screwdriver down one side of the power supply with weak to moderate force. Many people will accidentally connect with one side of a power supply during a system build, so we try and replicate this during our power supply reviews.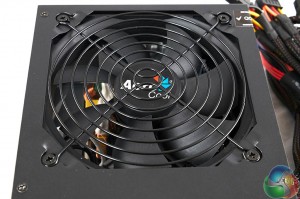 At the top of the power supply is a black protective grill – in front of a large 120mm fan. An Aerocool badge is clearly visible underneath. We will look more closely at the fan later in the review.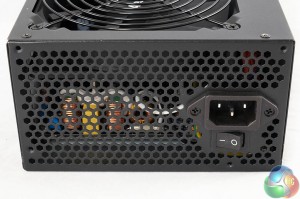 One side of the power supply is vented to aid with air flow. At the side is a power connector and button.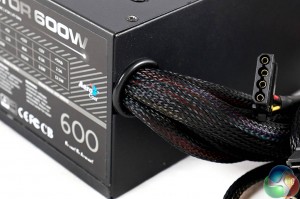 This is not a modular power supply, so all the cables are hardwired into the chassis. A little plastic protective cover surrounds the metal, as the cables pass into the chassis. Appearances are good as the cables are fully sleeved all the way in.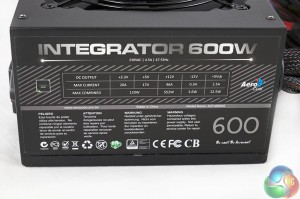 AeroCool Integrator 600 Watt

DC Output

+5V

+3.3V

+12V

-12V

+5Vsb

Max Output

17A

20A

46A

0.3A

2.5A

Total Power
120W
552W
3.6W
12.5W
600W