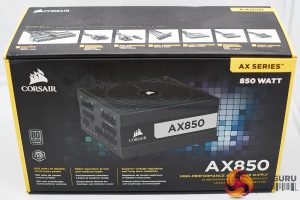 We like the new Corsair box artwork, with major key points listed along the front of the box, and a high resolution image taking centerstage in the middle.

Corsair like to get a bit more technical on the back of the box. If you feel the need to read it all. We wonder if anyone does! The power supply is wrapped in a nice little bag for added protection inside the box.
The box includes quite a good bundle with the power supply. Corsair give you three replaceable (magnetic) badges for the sides, in case you want to get creative with your colour matching. They also include a regional specific power connector, felt and plastic cable ties and literature on the unit. There is also a pouch containing all the modular cables.
You 'roll open' the cable pouch – its lovely presentation. Each section of the pouch is labelled to help with the installation phase of the build. The quality of the cables is good, but they are not unfortunately individual sleeved, like we saw with the SF750 which we reviewed over HERE. Those are some cool cables.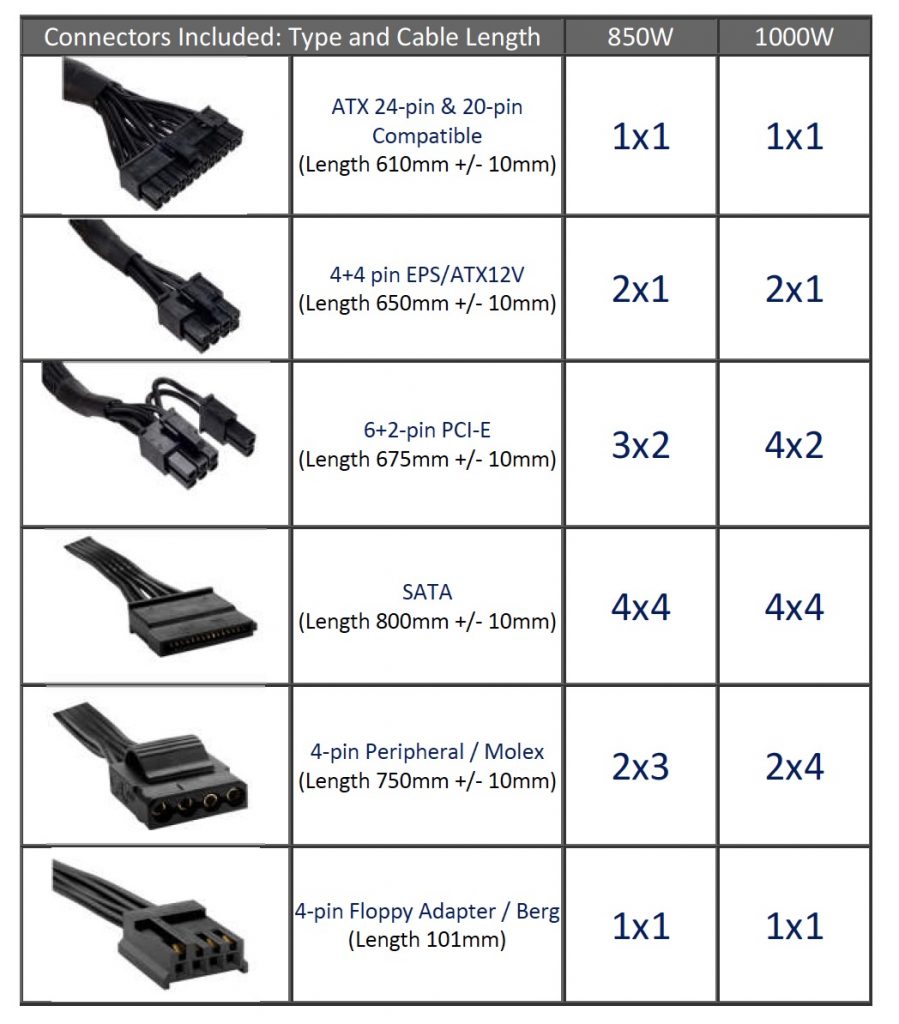 Connectors:
– 1 x 24-pin ATX Cable
– 2 x EPS12V/ATX12V Cable (4+4)
– 6 x PCIe Cable (6+2)
– 8 x SATA
– 6 x Molex
– 1 x Floppy