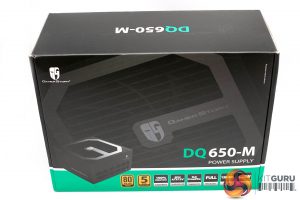 The Deepcool box artwork is effective, if a little bland. A list of key selling points are listed along the bottom of the box underneath a big photograph of the unit.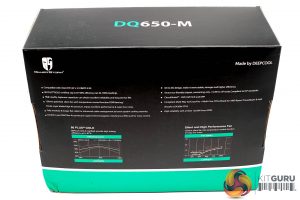 The rear of the box focuses on the 80 Plus GOLD certification and the fan implementation.
Inside the box we have a specific power cable (ours did not have a 3 prong UK cable in it sadly), a pouch of modular cables, mounting screws and the power supply encased between slabs of foam, encased in a soft bag.
The cable quality is pretty good all around. The peripheral cables use 20AWG gauges instead of the 18AWG that the ATX spec lists. The EPS cables are long and the distance between them is 15 cm.