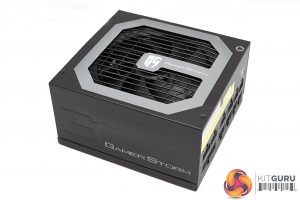 This power supply is basically a 'two tone' design – Deepcool have cleverly picked black and grey as a neutral foundation for any system build. The painwork is quite good and build standards don't cause any major concerns across the panels.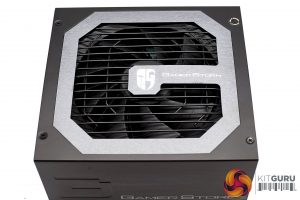 At the top of the unit we see a fan, hidden behind a grill, with the GamerStorm logo and print seen in the centre. We will get a closer look at the fan shortly when we open the supply for a look inside.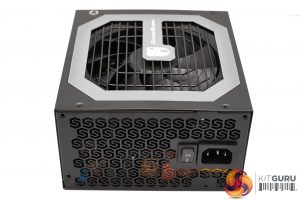 Deepcool have opted for what looks like an 'S' logo for their vented panel design on one side. There is a power switch and connector here as well to the side.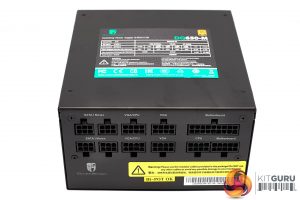 The modular bay is clearly laid out and should prove easy for even newbie system builders. A big yellow sticker indicates that you should not be using other modular cables with this unit, only those that DeepCool supply.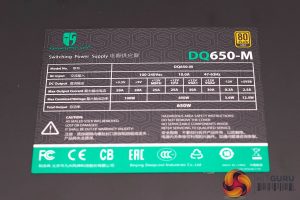 Power Specifications
Rail
3.3V
5V
12V MBPH
12V CPU
12V VGA1
12V VGA2
5VSB
-12V
Max. Power
Amps
20
20
25
25
30
30
2.5
0.3
Watts
100
650
12.5
3.6
Total Max. Power (W)
650
There are four +12V rails which combined can deliver the unit's full power. The minor rails are quite strong with 100W max combined power, while the 5VSB rail officially can deliver up to 2.5A current output.