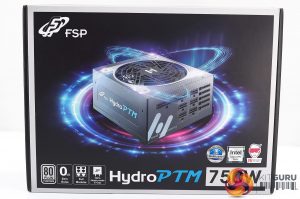 The FSP Hydro PTM 750 watt power supply arrives in a fancy looking box with the power supply itself surrounded by fancy aura lighting. The Platinum efficiency, Japanese capacitors and fully modular design are highlighted on the front of the box.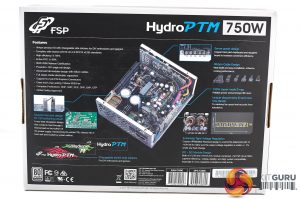 The rear of the box details some specifications and shows the internal design of the supply itself. We aren't sure how many people will buy these in retail shops in 2017, but there is plenty of information available if browsing in a brick and mortar store.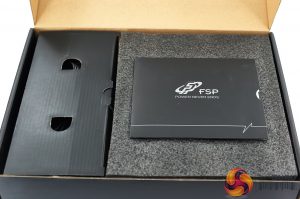 The packaging inside shows that the power supply itself is protected inside thick pieces of foam. At the side is a container for the accessories and a little user manual is placed on top.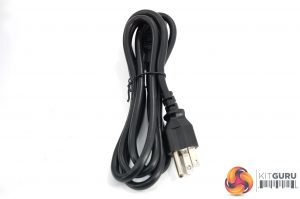 FSP include stickers, mounting screws and a regional specific power cable. They also include all of the modular cables inside plastic wrappers. It is good to see that FSP supply all ribbon style cables for ease of routing inside a case.
The 750W is the only unit in this specific range to offer dual 4+4 pin EPS power connectors to deliver plenty of power for the most demanding processors (AMD Threadripper for instance). There are also 14 SATA power connectors for those people who have a lot of Solid State and mechanical hard drives.