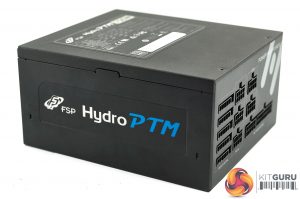 The FSP Hydro PTM 750W power supply is very similar in appearance to the Hydro G we reviewed back in December 2015. It is quite a good looking power supply athough the surfaces aren't attractively pattern embossed or bevelled like the Seasonic FOCUS PLUS we reviewed earlier this week. It is a no frills chassis, but effectively designed. It measures 150 mm (W) x 86 mm (H) x 170 mm (D).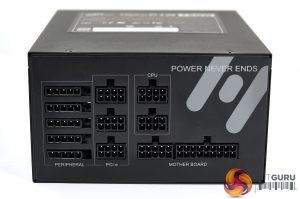 One side of the power supply is home to the modular connector bay – all clearly labelled. FSP have made all the connectors different sizes too so nothing can go wrong during the build phase. We like the fact this particular model has two EPS/ CPU power connectors to ensure a high enough power delivery for more demanding systems.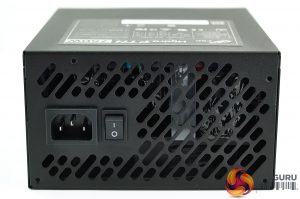 The other side of the power supply chassis is home to the power connector and switch. There is plenty of venting here to help with air flow.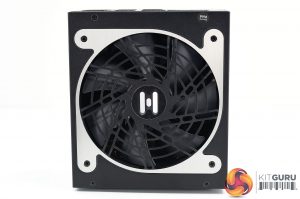 The top of the unit is accented with a silver finish – surrounding the large fan. FSP say they are using a unique 'dissymmetry ID and vent hole design' to minimise fan noise.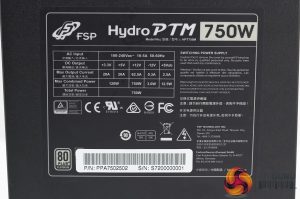 The power supply delivers 20A across the +3.3V and +5V rails and 62.5A via the +12V rail.