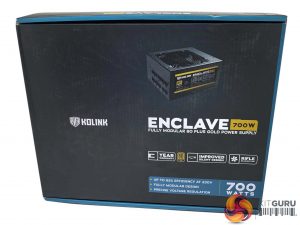 The Kolink box artwork for the Enclave is quite effective and rather subdued. They have opted for a nice selection of fonts, and some key selling points on the front of the box – such as the 3 year warranty, improved rifle design fan and the 92% efficiency rating at 230V. We think the image of the power supply could be a little larger perhaps, as it seems almost lost in the space at the top of the box.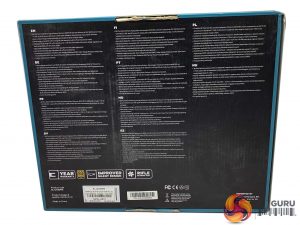 The rear of the box has a bullet point list of key specifications in multiple languages.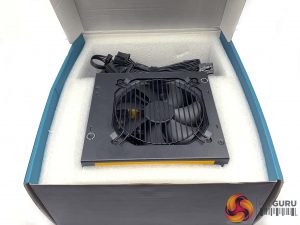 Kolink do not bundle power cables with their supplies, nor do they supply any printed materials such as user manuals or install guides. This is purely a cost saving exercise which they say helps them reduce the price point for the consumer. I did ask them about the lack of IEC power cable and they said that most people already have a PC power cable at hand.
I can't say I agree with Kolinks 'no power cable' strategy myself – I know plenty of people building their first system (which would be a key audience for this power supply) will be rather miffed to find out they have no means of powering their system until they go online to make another purchase. We would love to hear your thoughts on this in the comments below.
Connectors (removable):
1x 20+4-Pin ATX12V/EPS12V
1x 4+4-Pin ATX12V/EPS12V
4x 6+2-Pin PCIe
8x SATA
4x 4-Pin Molex
The cables are all ribbon style, for ease of routing during the build phase. There are four PCIe connectors to cater for multiple graphics card configurations.