The is no doubt that at £185, the Seasonic PRIME TX650 Titanium (SST-650TR) power supply is a considerable investment. If you have read the full review today however you will see that this is one of the finest power supplies available on the market in 2020.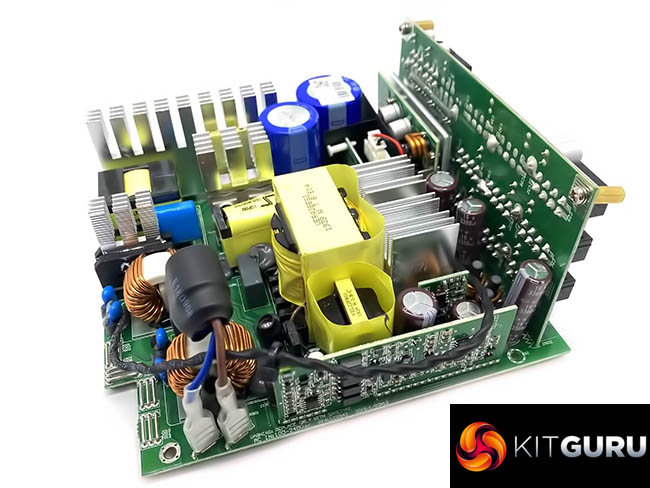 The Titanium range of power supplies has always been Seasonic's showcase of engineering capabilities. It is a HALO product which reinforces that Seasonic are the market leader.

These new revised units under the internal 'OneSeasonic' branding maintain the high standards we expect from Seasonic, but in reality this buzzword means little to the end consumer. Seasonic have removed some of the inline capacitors from the cables, changed some cable quantities under end user feedback and have implemented a new double layer PCB.
The other changes are more cosmetic by nature – no one really will notice that the new warranty sticker for instance is round and not square or that they have created new rating labels for the chassis. On a slightly more relevant note for our audience, Seasonic have improved the cable bags and have included printed documentation which should aid inexperienced users during the system build.
On a technical level, this power supply is one of the best we have ever tested. Efficiency peaked at just over 96% and the DC output and load regulation is class leading falling under 1%. It also passed the cross load test without any problems.
Ripple suppression is stellar too, with both +3.3V and +5V rails peaking at only 5mV. The +12 Rail peaked at 10mV – some of the best results we have seen from any unit tested in our labs.
This is a fully modular power supply, there are no hardwired cables getting in the way during a system build and the addition of an extra CPU connector with the new design should help satisfy the demanding audience with the funds available for a purchase.
When we last reviewed the previous Seasonic Prime 650W Titanium unit back in August 2016, Seasonic were offering a 10 year warranty. This has now been extended to 12 years for added peace of mind. They are clearly proud to stand behind their long term reliability.

You can buy the Seasonic PRIME TX650 Titanium Power supply from Overclockers UK for £184.99 HERE.
Pros:
Exceptionally high build quality.
technically one of the best units we have tested.
Fully modular.
Good bundle.
12 year warranty.
96%+ efficiency.
delivered around 800 watts before shutting down.
105c high grade Japanese capacitors throughout.
Cons:
Titanium rated – they are expensive.
KitGuru says: Another class leading power supply from the market leader Seasonic. If you want the best possible power, backed up by a 12 year warranty this TX-650 unit deserves serious consideration.