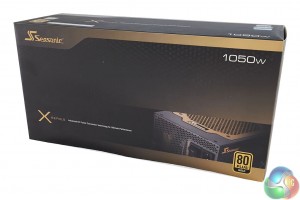 Seasonic box artwork follows the same design ethic as previous years – although it is effective. As we mentioned before there is no mention on the front of the box of this being the new XM2 model, so we hope the channel has no stock left of the older model, otherwise it would be difficult to know what you are buying.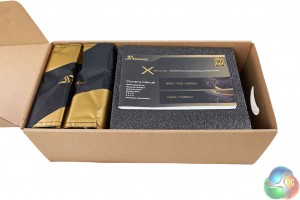 The power supply is protected within two thick slabs of foam. The user manual rests on top. All the accessories are stored beside the power supply.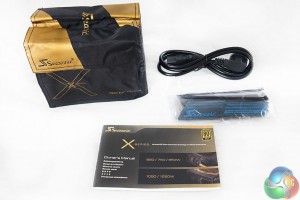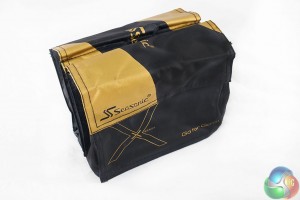 Seasonic supply a regional specific power plug, user manual, cable ties and double sided pouch which contains all the modular cabling.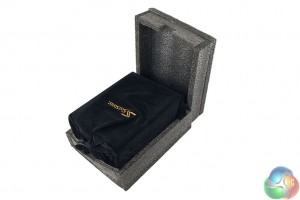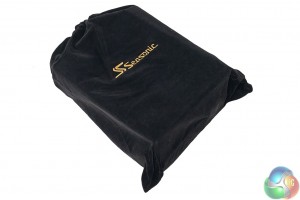 Seasonic also wrap the power supply inside a soft felt bag, as shown above.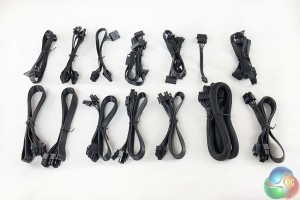 Cables And Connectors:
(1) 24/20 Pin Main Power Connector
(1) 4/8 Pin ATX/12V/EPS12V Power Connector
(1) 8 Pin ATX/12V/EPS12V Power Connector
(8) 6/8 Pin PCI Express Connector
(2) 4 Pin Floppy Drive Power Connector
(8) 4 Pin Molex Peripheral Power Connector
(11) 15 Pin Serial ATA Connector
The cable quality is excellent, all fully sleeved and high grade 18AWG standard. They include 8 x PCI-E cables to ensure that even the most demanding SLI and Crossfire systems are supported.