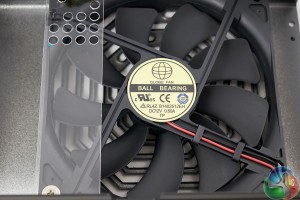 The fan is a 'Globe' double ball bearing model, number RL4Z-B1402512EH. This is rated 12V, 0.6A with a maximum speed of 2,000 rpm, airflow 153.47cfm. Maximum noise rating is officially 39.5dBa. We will measure noise later in the review. This is the same fan and model that features in the SuperFlower Leadex Titanium 1600W unit and the EVGA P2 1200 and 1600 supplies which we reviewed a couple of months ago.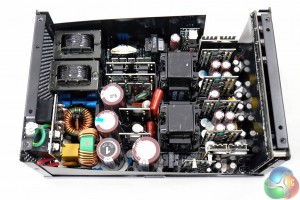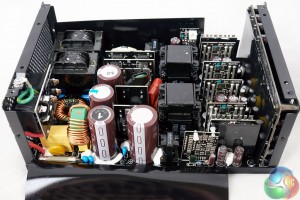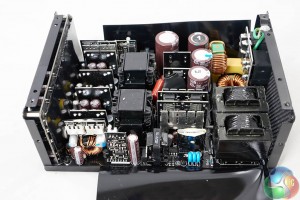 The Leadex Platform continues to impress us. The primary side is using a full bridge topology with a LLC converter to help improve efficiency. The secondary side of the design incorporates a synchronous design for the rectification of the +12V rail with DC-DC converters for minor rail generation. Soldering quality of the main PCB is good.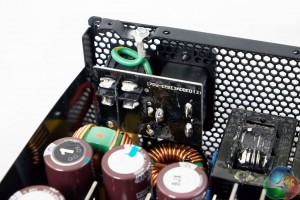 Transient filtering starts at the AC Receptacle. The main PCB houses the second stage and features CM chokes, two pairs of Y caps, two X caps and an MOV. Super Flower have built in a Transient Voltage Suppression diode to help protect against spiking.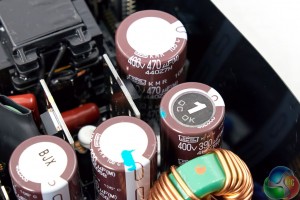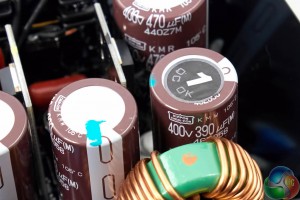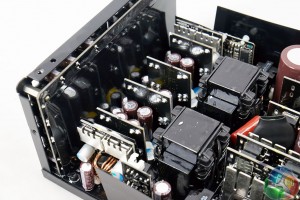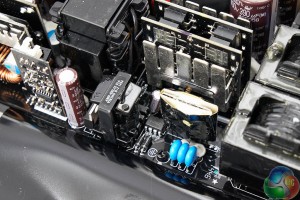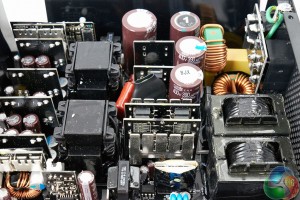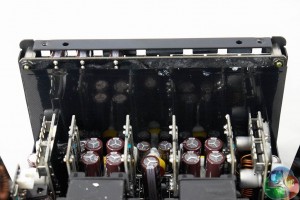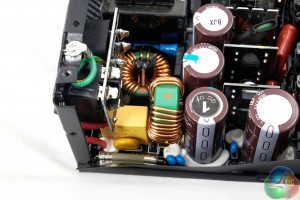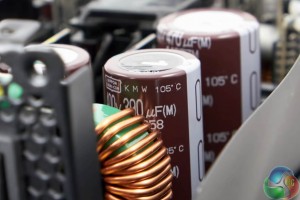 The 1600W model incorporated four 400V 390uF capacitors – combining for a total of 1560uF. The 2000W model has been beefed up to deal with the additional power delivery.
Super Flower have adopted a single 470uF Nippon Chemi Con capacitor (KMR series) alongside three Nippon Chemi Con 390uF capacitors (KMW series). All are (as we would expect) 105c rated. This combines for a total of 1640uF.
Secondary stage capacitors are all Japanese 105c rated Nippon Chemi Con. Top marks to Super Flower for not making any compromises with the design. The backpanel uses Nippon Chemi Con/Nichicon capacitors.
Super Flower Leadex Platinum 1600W
Primary Stage Capacitor configuration
390uf x4 = Nippon Chemi Con (KMW series).
Total capacity: 1560uF.
Super Flower Leadex Platinum 2000W '8 Pack Edition'
Primary Stage Capacitor configuration
390uf x3 = Nippon Chemi Con (KMW series).
470uF x 1 = Nippon Chemi Con (KMR series).
Total capacity: 1640uF.