The XFX XTS 1000W Platinum has been available now for some time however the price is extremely competitive after some recent reductions, hitting a sub £150 retail point in the UK.
XFX seem to work almost exclusively with Seasonic as their OEM partner and it is a wise decision – we have found Seasonic power supplies to be some of the most reliable long term in our tests over the last 5 years.
XFX have adopted the older KM3 series Seasonic design rather than the newer XP3 platform which we would imagine is a conscious decision to keep the price point as low as possible. In all honestly it is difficult to find any technical faults with the Seasonic design, it excels in all key areas.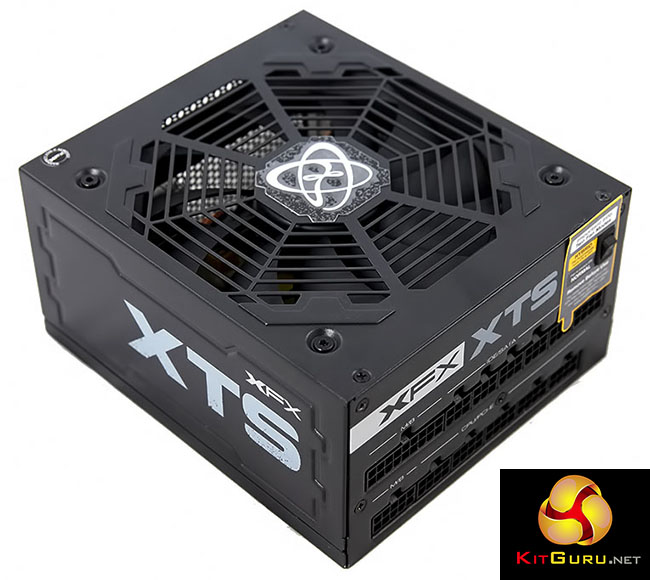 The XFX XTS 1000W Platinum unit produces very impressive ripple suppression figures well within industry tolerance ratings, and it coped with our cross loading test without a problem. Unit efficiency is excellent, and it is worth pointing out that we managed to get 1,155watts from it before the safety features kicked in, switching it off.
The cooling fan is decent, if not class leading and while it maintains a reasonably quiet noise profile until around 600 watts load, it is clearly audible in the last 25% of ultimate power delivery. We wouldn't say it was a loud power supply by any stretch, but using a slightly less aggressive fan profile might have helped reduce noise a little overall.
XFX are offering a 5 year warranty with this particular supply which should bring peace of mind to potential customers. With the extremely competitive price point we feel XFX deserve a lot of sales for this particular unit. A few years ago it would have been almost inconceivable to imagine that a 1000 Watt flagship Platinum grade power supply by Seasonic would be available for less than £150.

You can buy the XFX XTS 1000W Platinum power supply from Overclockers UK for £149.99 inc vat HERE.
Discuss on our Facebook page, over HERE.
Pros:
delivered 1,155 watts before shutdown.
105c Japanese capacitors used throughout.
Semi passive mode available.
Excellent load regulation.
5 year warranty support
cabling is excellent.
fully modular design.
Cons:
can get noisy when pushed hard.
a proper cable storage pouch would have been nice.
Kitguru says: With recent price drops to around £150, this is one of the most competitively priced flagship Platinum grade 1000W power supplies available on the market. Technically, the Seasonic design is bullet proof and is backed up with a full 5 year warranty.