Overclocking
We use a manually set voltage of 1.4 volts on the CPU VCore and see how far we can push the CPU by adjusting the multiplier 1X at a time. In general we found that our maximum overclock of 4.7GHz was consistent across a number of motherboards suggesting it to be a CPU limitation that relates to the quality of the silicon.
MSI's Z170A Tomahawk achieved 4.7GHz with relative ease and there was minimal voltage fluctuation under loading – we measured a droop of just 0.008 volts using the default Load Line Calibration. Most users will be surprised by just how easy it is to dial in a higher multiplier and gradually tune down to the required voltage for stability. In that regard there really is no reason to use the auto overclocking function which applies too much voltage for a fairly conservative clock speed boost (4.4GHz).
With the i7 6700K there is fairly limited overclocking headroom available given the stock Turbo speed is up to 4.2GHz. The i5 6600K, which is arguably more appropriate for a motherboard of this calibre, Turbos to only 3.9GHz meaning (depending on the quality of the silicon) there's room to eek out up to another 1GHz.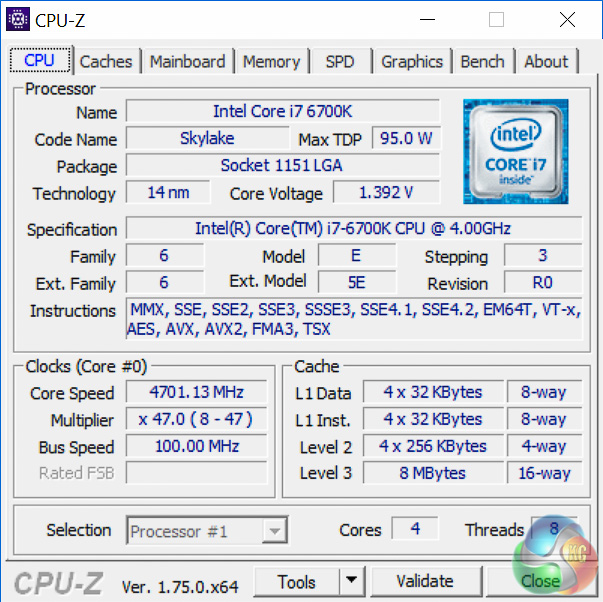 Performance scales with frequency and so does power consumption, although MSI's Z170A Tomahawk consumed a little less power thanks to MSI's less aggressive fan profile.