Crystalmark is a useful benchmark to measure theoretical performance levels of hard drives and SSD's. We are using V3.0.3.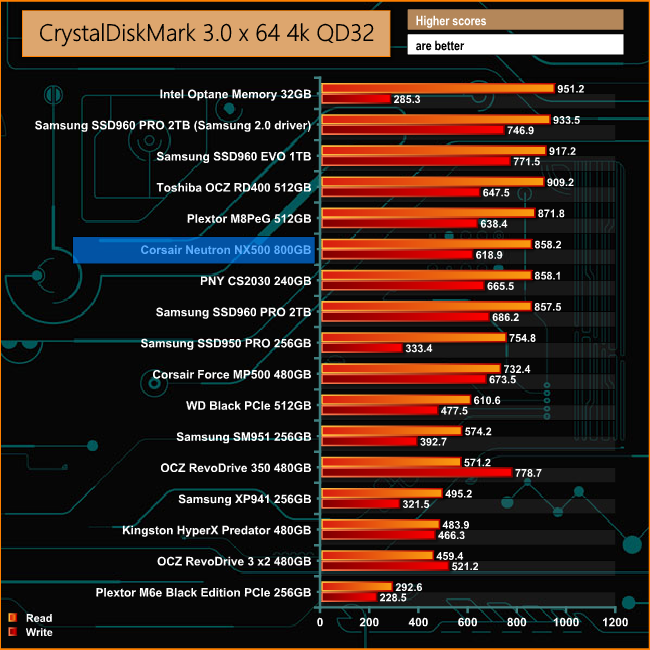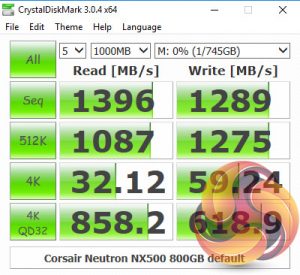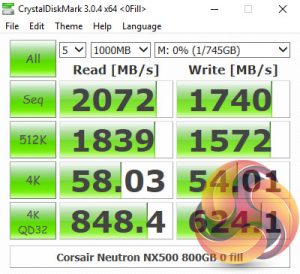 The NX500 has faster 4K read performance at a deep queue depth than Corsair's last drive – the M.2 format MP500. However, when it comes the drive's write performance, the MP500 is a little faster.

Looking at the two benchmark result screens, it seems that the Phison PS5007-E7 controller has a preference for compressible data in some of the tests although it doesn't seem to make so much difference when the drive is handling 4K data.