PCMark 8's Consistency test provides a huge amount of performance data, so here we've looked a little closer at how the Neutron NX500 performs in each of the benchmarks test suites.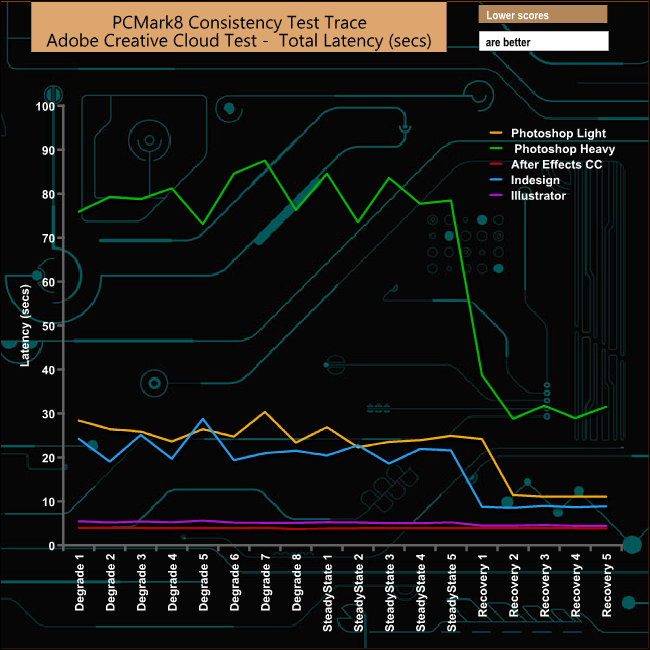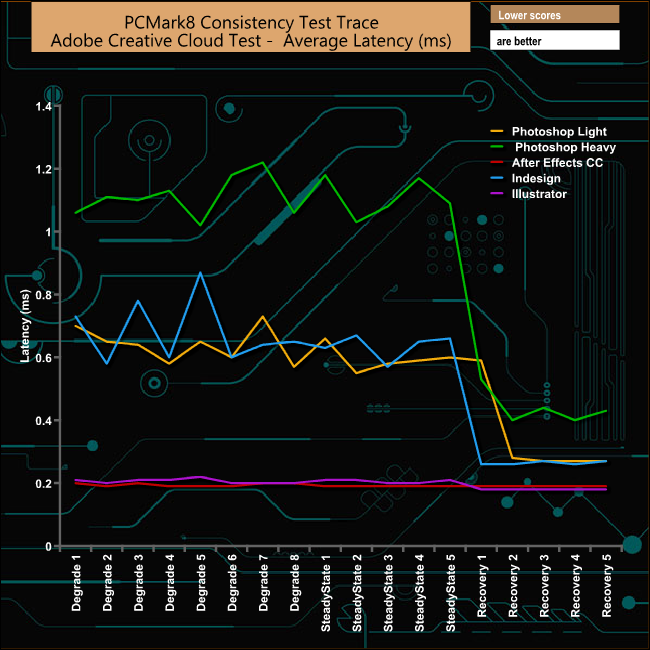 The two Adobe Photoshop traces, the Heavy one in particular, really push a drive under test conditions. Well, that is normally the case but neither of the tests seem to trouble the NX500 very much. Also, under both of these tests the drive recovered very well.
Microsoft Office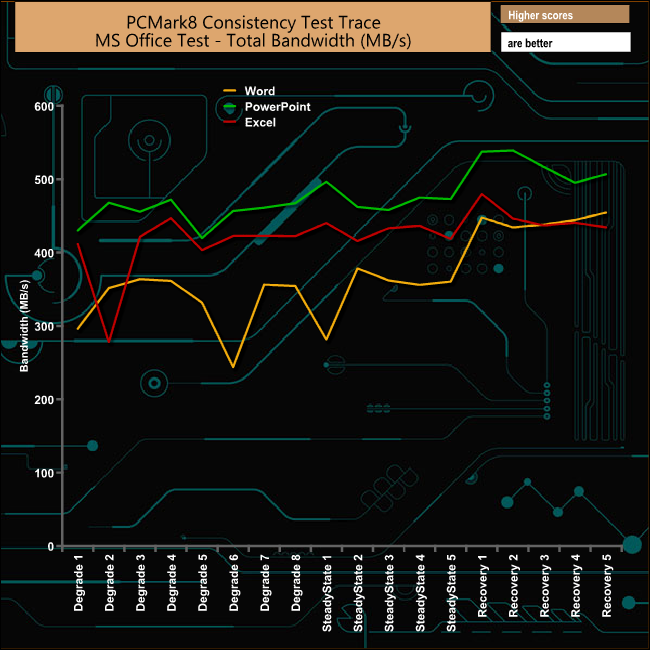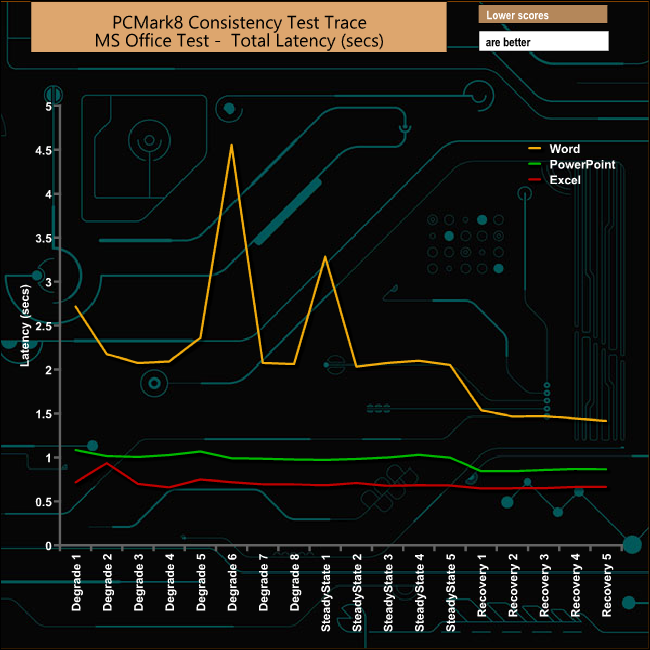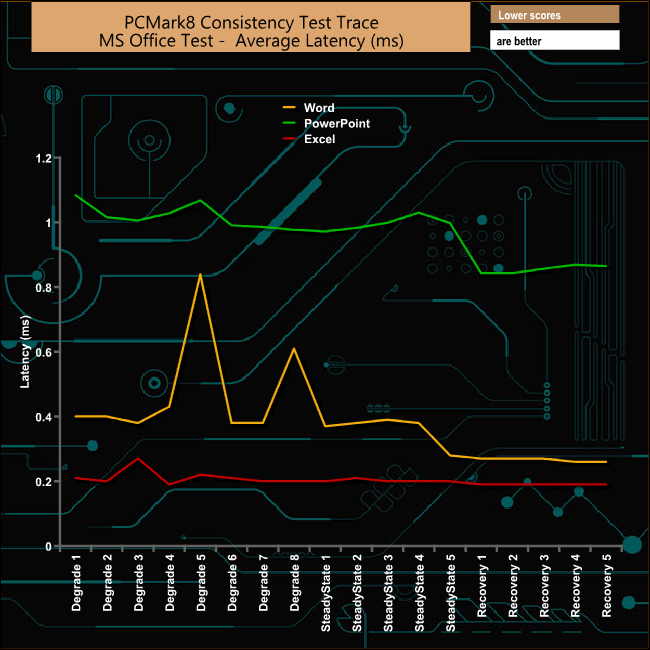 The NX500 displayed a couple of distinct drops in performance during the Microsoft Word test run, once in one of the Degragation phases and again in the first Steady State phase. However, the drive recovers from both and goes on through the Recovery process at an average of 443.75MB/s.
Casual Gaming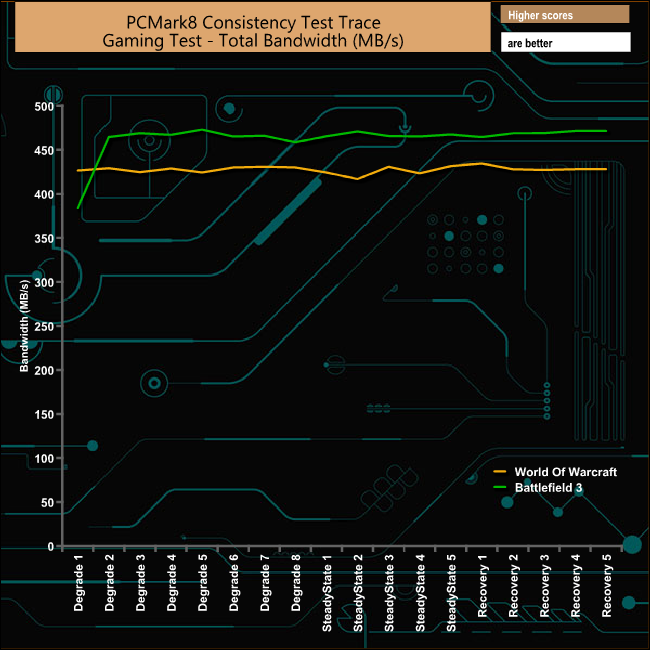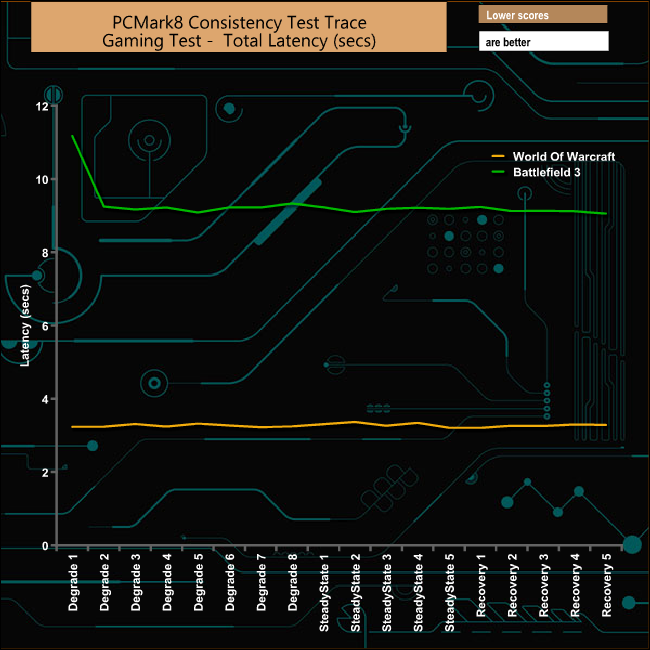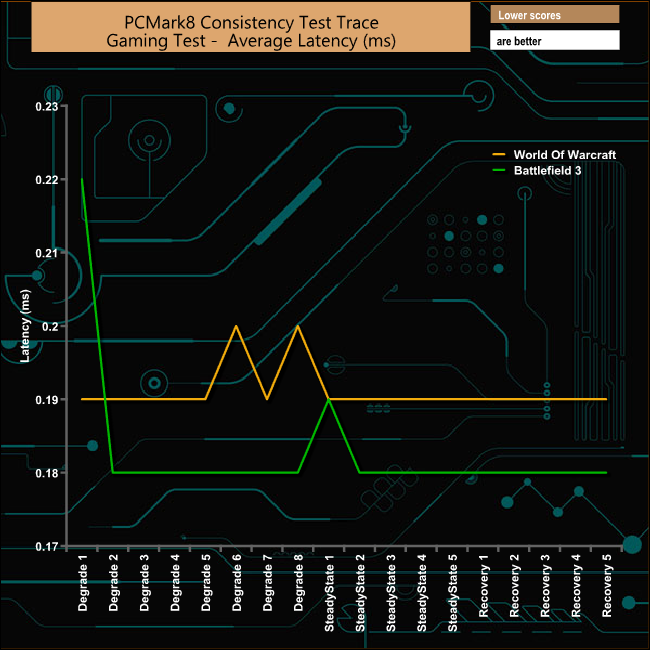 The two gaming test suites proved no problem to the Neutron NX500. The drive averaged 427.63MB/s across the World Of Warcraft run and 462.67MB/s for the Battlefield 3 test.