The fastest average read throughput test we got from the drive was 2,818.22MB/s right at the end of the test.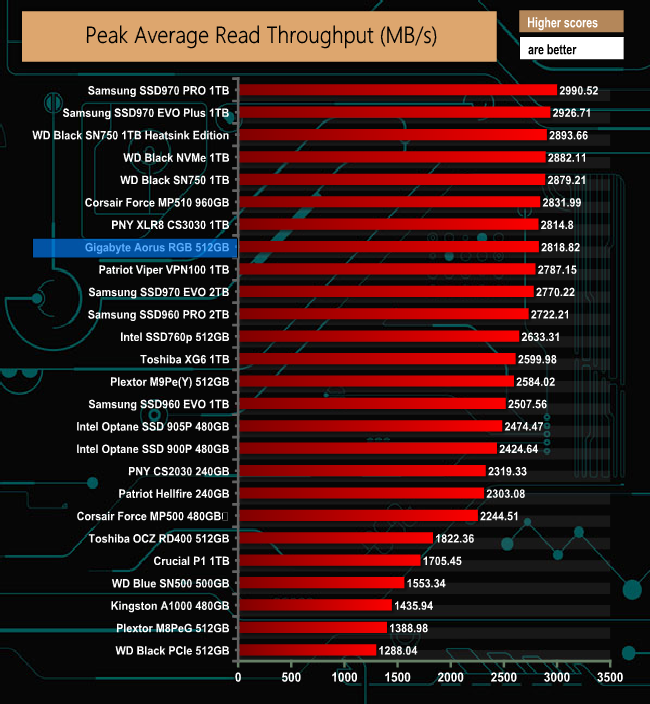 The 2,818.22MB/s peak read throughput score puts the Aorus RGB 512GB firmly in the top ten consumer NVMe drives we've tested to date.


Peak average write performance came at the 8MB block mark at 2,141.78MB/s before dropping back at the end of the test.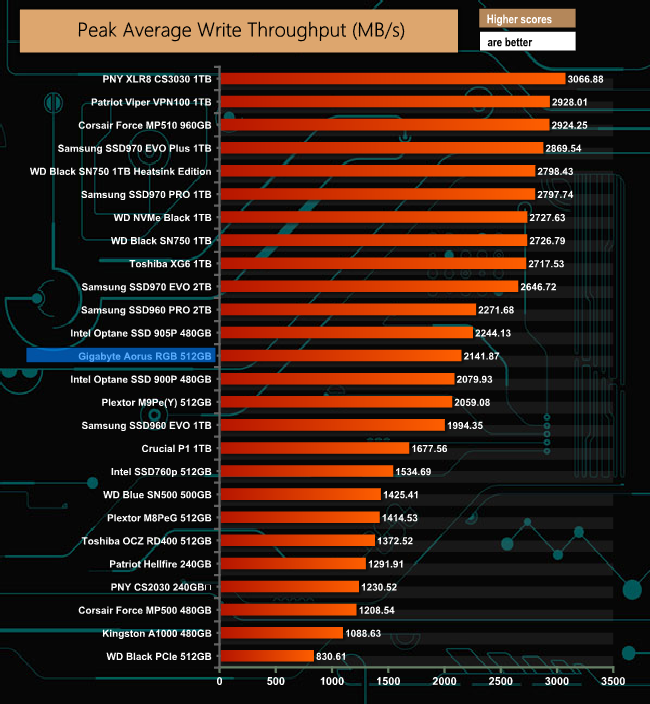 The write throughput score of 2,141.78MB/s puts the 512GB Aorus 512GB RGB into the middle of our results chart.