4K Random Read v QD Performance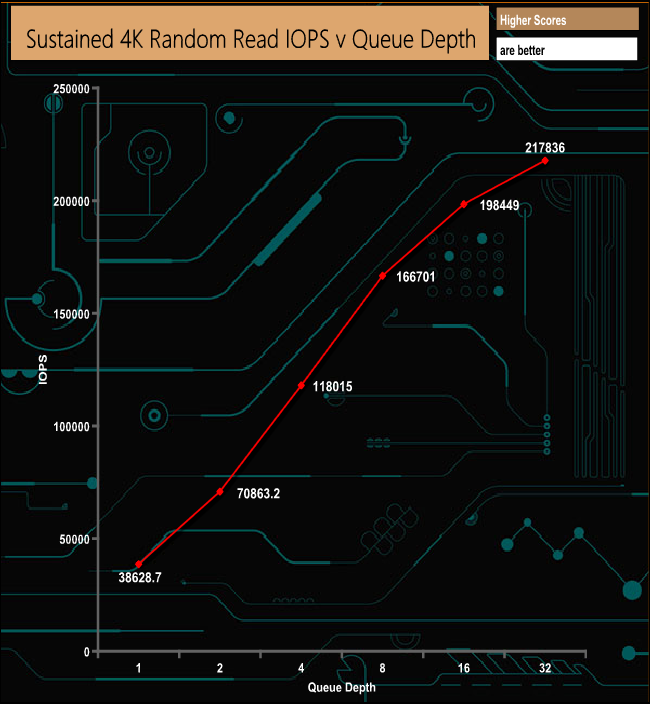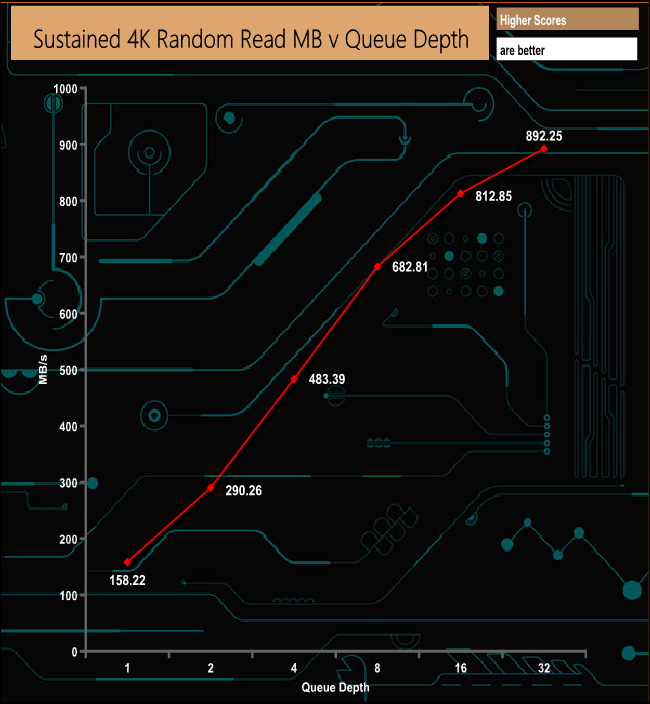 The official random read performance of the 512GB version of the Aorus RGB is quoted as up to 360,000 IOPS. With our 4K random tests, 217,836 IOPS was the maximum figure we saw when testing at a QD of 4.
4K Random Read v QD Performance Compared

Gigabyte's Aorus drive uses the same controller and NAND combination as PNY's XLR8 CS3030 and at low queue depths the Aorus keeps pace with the PNY drive, however as the queue depth deepens, the Aorus drops back.