PCMark 8's Consistency test provides a huge amount of performance data, so here we've looked a little closer at how the 480GB Kingston HyperX Rage RGB performs in each of the benchmarks test suites.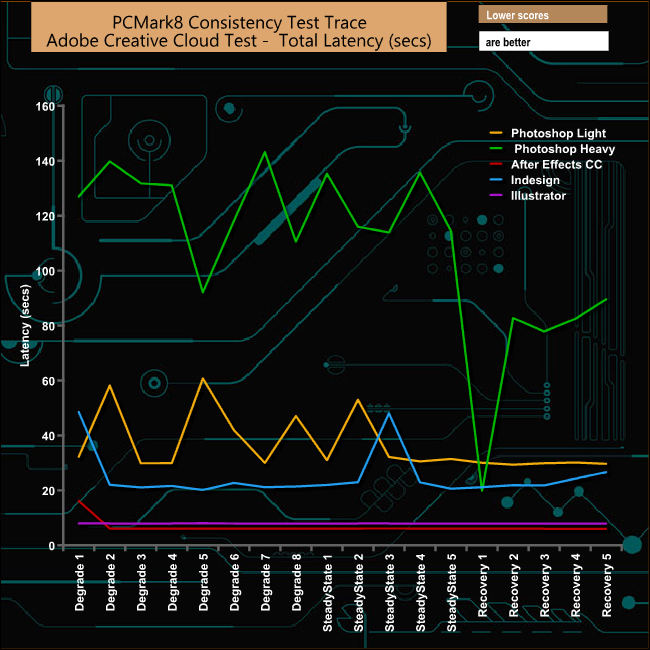 The drives performance gets a real hammering in both Photoshop and the Indesign test traces although it recovers better in both Photoshop tests, the recovery is anything but consistent.

Very oddly in the Microsoft Office test traces, the drives performance suffers the most during the recovery phases in both the Word and Powerpoint tests. In the Excel test the drive suffers a dip in performance during the Steady State 3 run but very quickly recovers.

Out of the two gaming traces it's the Battlefied 3 one that causes the most problems for the drive. Having said that the drive doesn't perform that well in the World Of Warcraft either with low bandwidths throughout the test but it does recover from this test particularly well.