PCMark 8's Consistency test provides a huge amount of performance data, so here we've looked a little closer at how the Samsung 970 EVO 2TB drive performs in each of the benchmarks test suites.
As usual the Adobe Photoshop Heavy test trace stresses the drive the most, but it does recover well during this particular test run. Somewhat unusual is the drop in performance during the Steady State phases of the Indesign test, but once again the performance picks up in the recovery phases.
Microsoft Office
In the Microsoft Office tests it's the Word trace that suffers most during the test run, with the bandwidth dropping noticeably between the first and fourth Steady State phases – from 535MB/s down to 478MB/s. All three traces show a very gradual improvement during the recovery phases.
Casual Gaming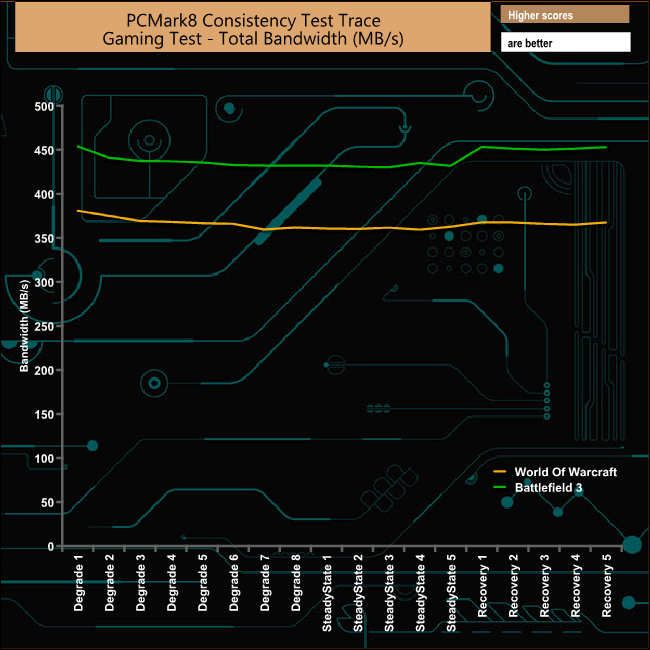 During both casual gaming tests, the drive shows pretty good consistency throughout the test phases.