4K Sustained Random Write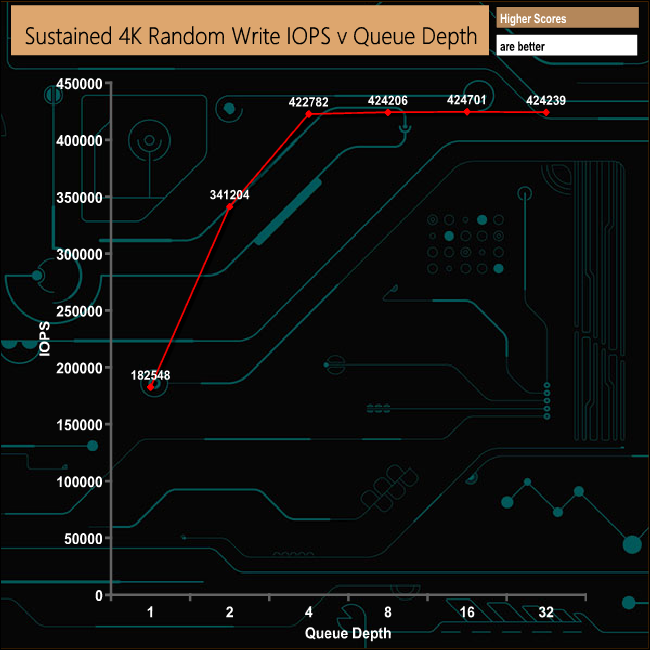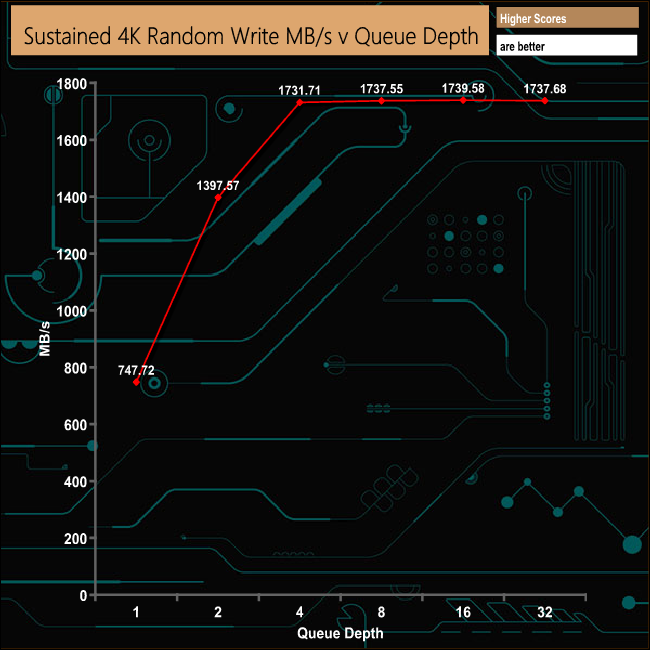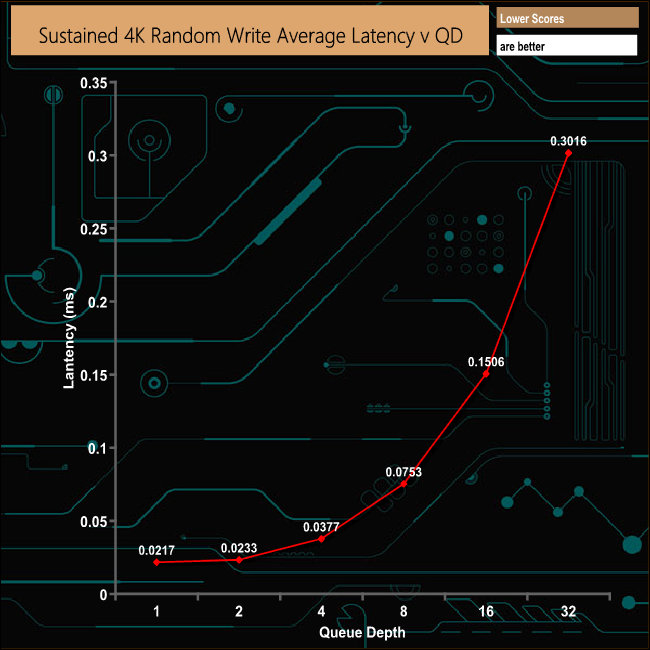 Samsung quotes a maximum 4K random write figure of 500,000 IOPS for the 970 PRO, a figure we couldn't match in our tests, with the review drive producing 424,239 IOPS.
4K Sustained Random Writes Queue Depth results.
Most desktop operations happen in the 1 – 4 queue depth range, so we've broken out the test results to see how the drive performs at these queue depths in comparison with other drives, as well as a queue depth of 32 – although in the desktop environment you'll seldom, if ever, see a queue depth that high.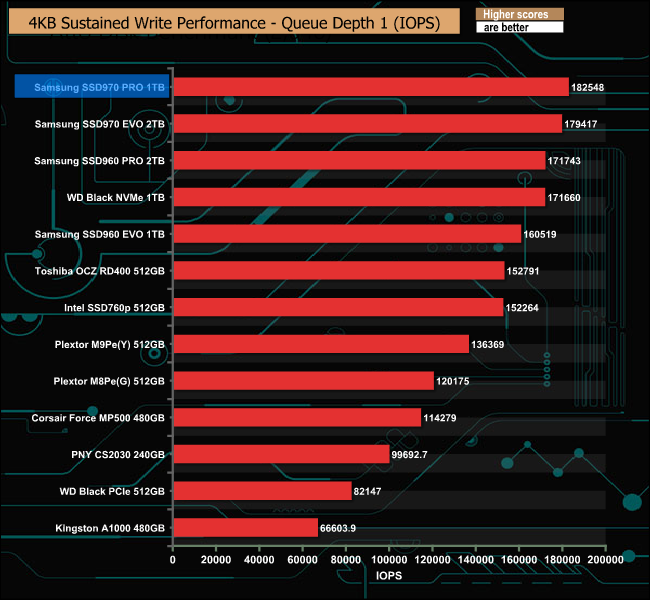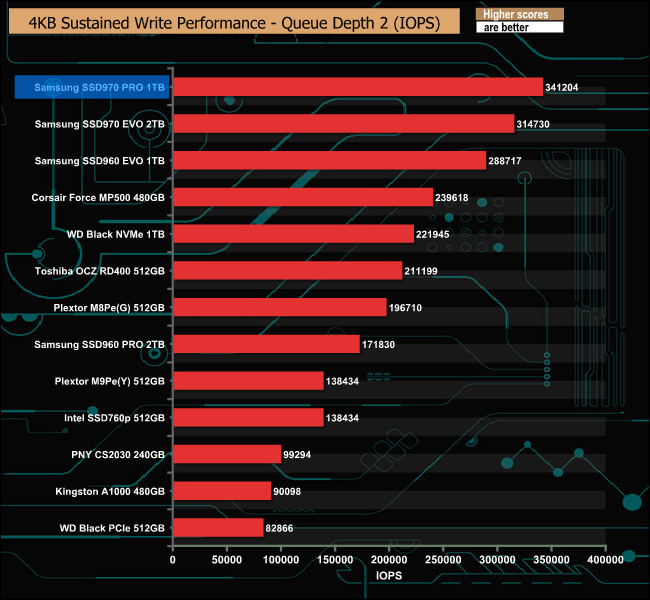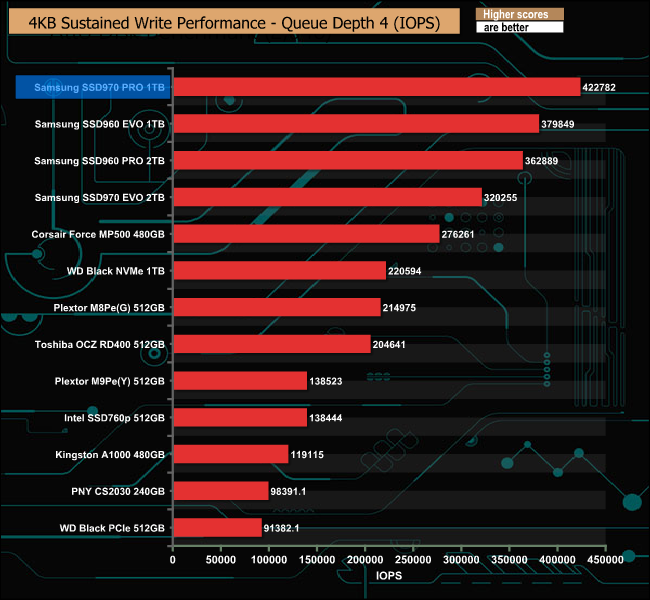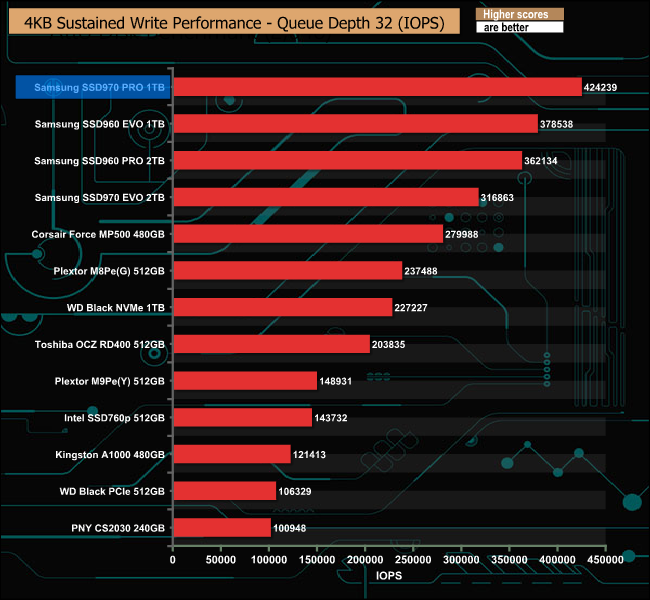 Even though we couldn't match the maximum official 4K random write figure, the drive is still the fastest consumer drive we have seen to date in terms of random write performance.
Be sure to check out our sponsors store EKWB here: https://ek.tech/kit-guru