4K Sustained Random Read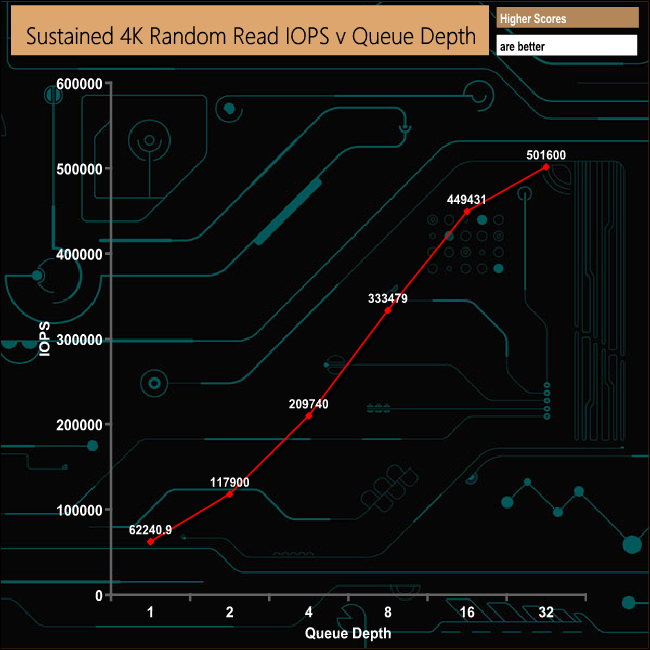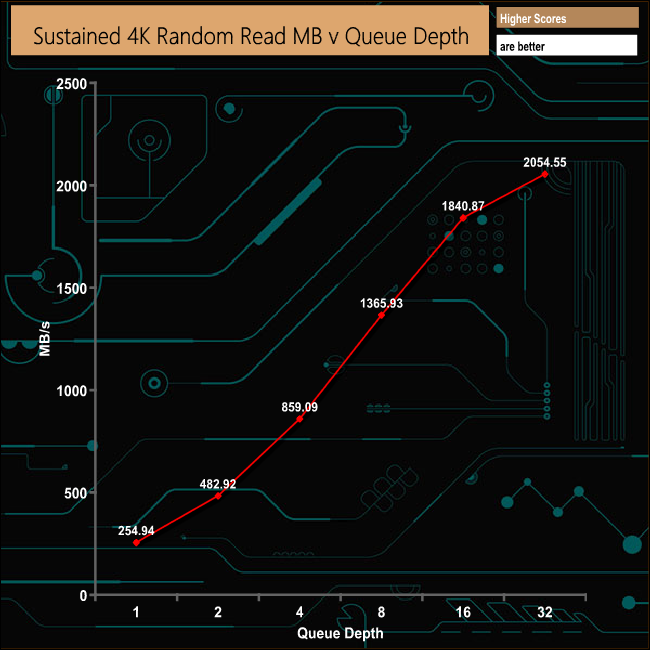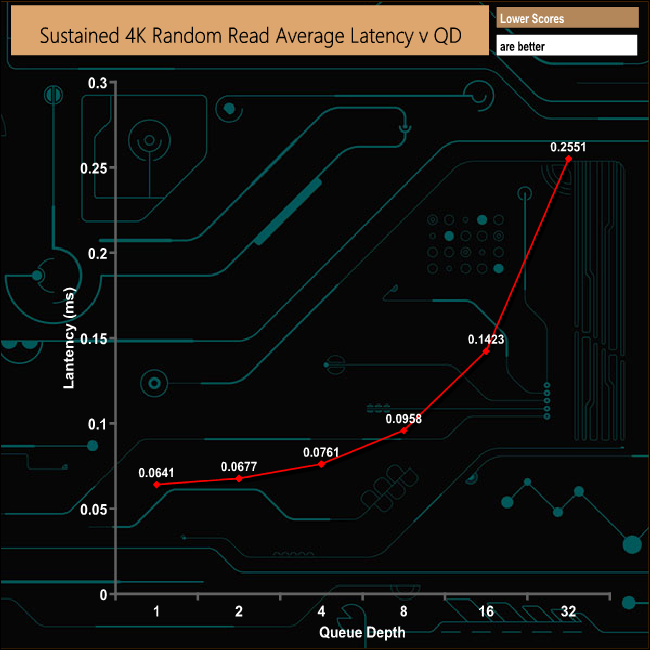 Samsung quotes a maximum 4K random read rate of 500,000 IOPS at a queue depth of 32 and with 4 threads, a number we could confirm with our test; the tested drive producing 501,600 IOPS.
Most desktop operations happen in the 1 – 4 queue depth range, so we've broken out the test results to see how the drive performs at these queue depths in comparison with other drives, as well as a queue depth of 32 – although in the desktop environment you'll seldom, if ever, see a queue depth that high.
4K Sustained Random Reads Queue Depth results.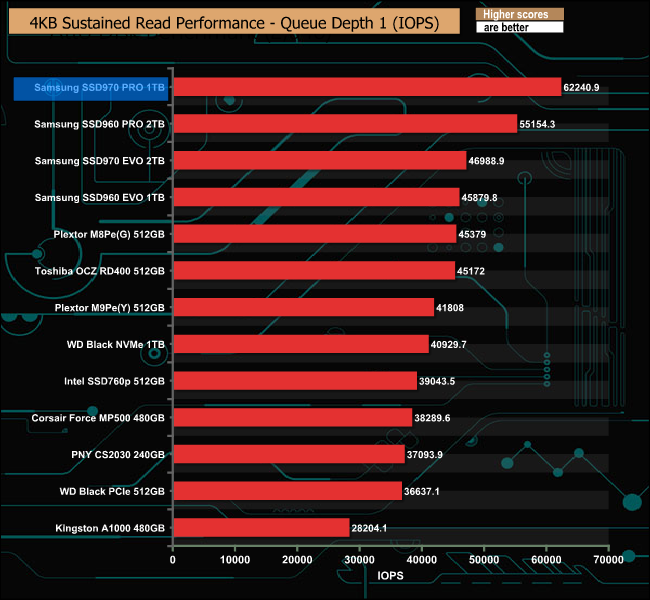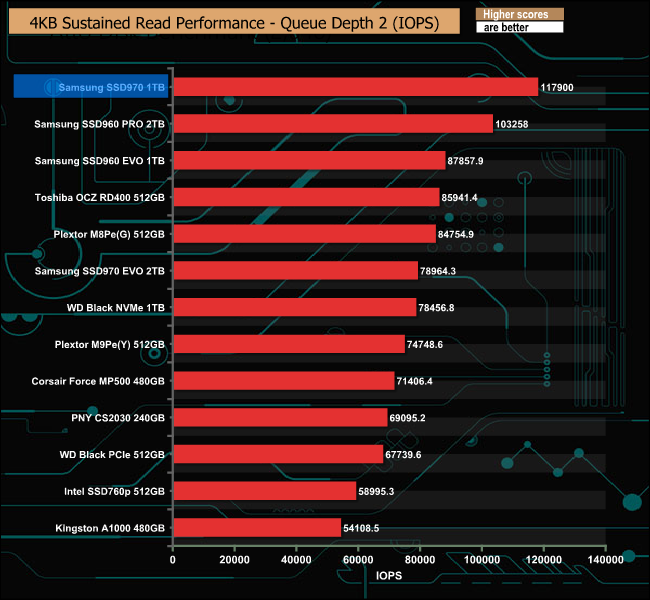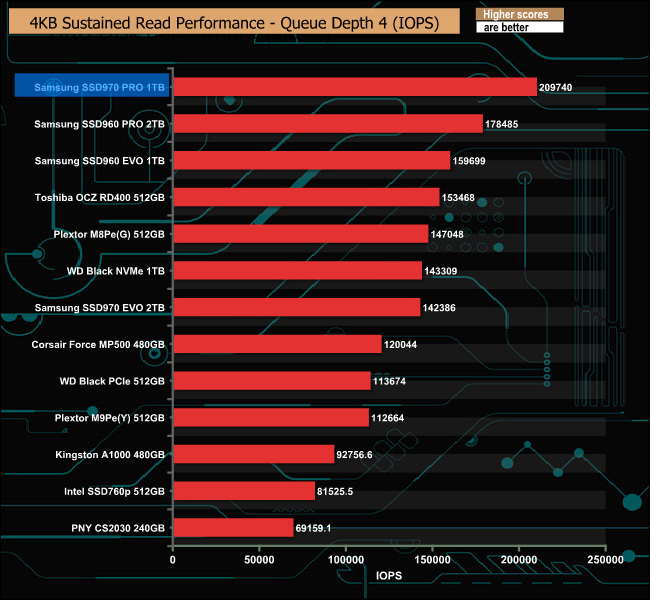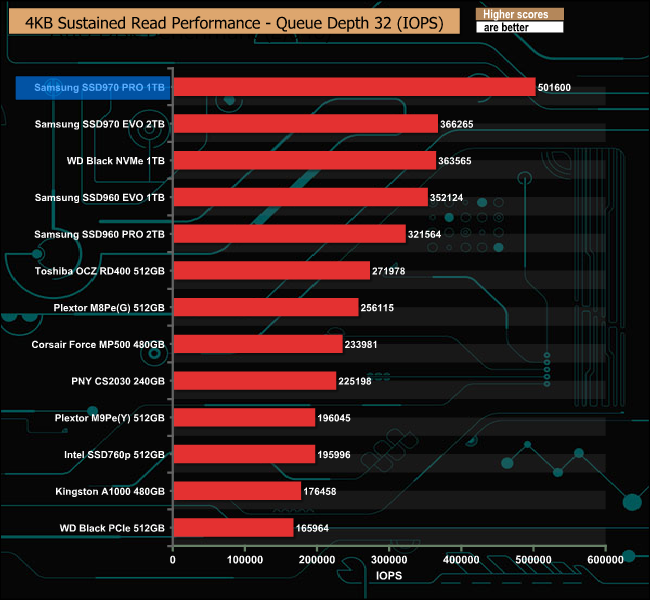 At all queue depths the Samsung 970 Pro 1TB drive reigns supreme when it comes to 4K random reads.
Be sure to check out our sponsors store EKWB here