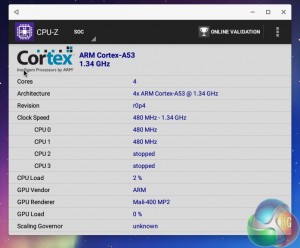 As the Remix Mini uses budget mobile phone hardware, just in a different box, and Android OS, I was able to run the usual benchmarking suite as I would with any Android phone.
First, though, I want to talk about the real-world performance of the Remix Mini. As it is budget hardware – a 1.2GHz Allwinner quad-core cortex A53 (64-bit) CPU and 2GB RAM – I was not expecting close to the same level of performance as I would from any laptop or 'real' desktop PC.
For the most part, though, the Mini does well. For simple video streaming purposes (as I would imagine lots of people would buy the Mini to plug into a TV and simply stream Netflix, for example) it is great, providing HD playback and no hardware-related lag.

Multitasking provides a tougher challenge, as I noticed when running my benchmarks. The mouse pointer would freeze up fairly regularly providing a frustrating few minutes while the benchmarks ran. However, for simple word-processing and web browsing tasks, the Remix Mini performed absolutely admirably for a £50 piece of kit.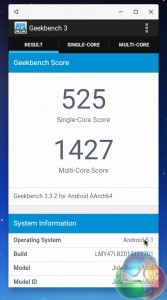 In terms of benchmarks, I tested the Mini with Geekbench 3 first. It scored 525 for single-core performance and 1427 for multi-core performance, which is in the 'budget phone' region as I was expecting.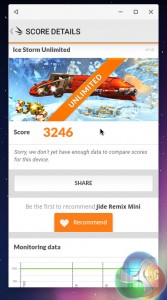 I also tested the Mini with 3DMark Ice Storm Unlimited, where it scored 3246. Again, not even close to mind-blowing but just where I expected it to be.