Jide Technology have created something truly innovative with the Remix Mini – that is, creating a mini-PC than runs a version of Android. It is quite the piece of kit, too.
First off, it is very well designed. It is small, sleek and very unobtrusive – you could easily put the Mini under your TV, stream Netflix and forget about it. One very cool trick is the 'touch-to-turn-on' feature, where users simply tap the top of the Mini to switch it on, rather than using a standard power button.
Jide Tech have also done a great job with bringing Android to a desktop environment, too. The vast majority of apps I tried out worked flawlessly, with BBC iPlayer streaming effortlessly and my benchmarking suite running without any hiccups.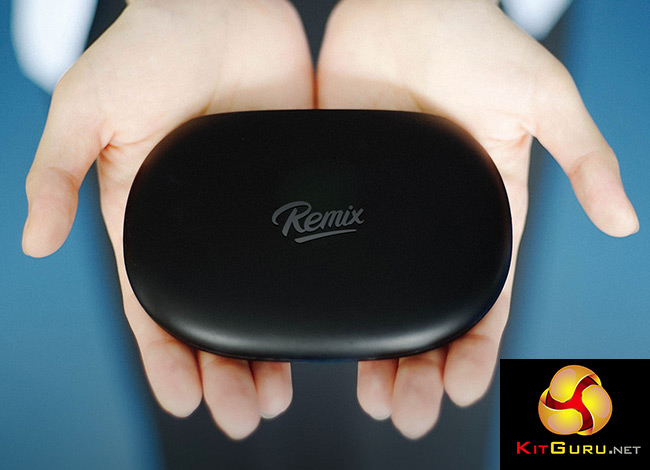 However, it is not quite the perfect OS as many apps were not designed with a desktop in mind, so you will likely encounter some compatibility issues eventually. For example, I found that the only way to navigate in Chrome is to scroll down or up – there is no fast-scroll option. This is very annoying.
Still, for most people, I have no doubts that Remix OS 2.0 will do well. Most likely you intend to use the Mini to stream video content in which case you will find no problems with the OS – simply open up Netflix and off you go. If you plan on using the Mini for simple, web-based tasks you may find the occasional hint of lag but general performance is very good for the money.
Power consumption is also terrific. Under load, I did not see the Mini draw more than 7.2 Watts from the wall socket. This is a great achievement and cements my view that this would be a great device to put under your TV, stream media from and then forget about.
Overall, this is simply a very cool piece of kit which works very well. Users may find themselves frustrated at occasional laggy performance or an incompatible app, but Jide are promising updates at least once a month, so the user experience is going to keep improving. As for performance issues, I have no doubts for most people it will do the job absolutely fine.
You can pick up the Remix Mini from Amazon for £50 here.
Discuss on our Facebook page, over HERE.
Pros
Very cool idea.
Software is mostly reliable.
Gorgeous design.
Affordable.
Power consumption is essentially non-existent
Cons
Occasionally laggy performance.
Not all apps are fully desktop compatible.
KitGuru says: I am very impressed with how Jide Tech have brought the Android experience to a desktop environment. While it is not quite perfect, regular updates mean the software can only improve.