Lastly, Ashes Of The Singularity is the most demanding benchmark in our suite. It animates hundreds of units on the battlefield, with particle and lighting effects, dozens of drones and vast armies of tanks. It's currently only in beta, but is the only real game that right now offers a DirectX 12 client. Expect performance to improve after the game is released.
There are three detail settings – high, crazy and extreme, and three resolutions for nine tests in total.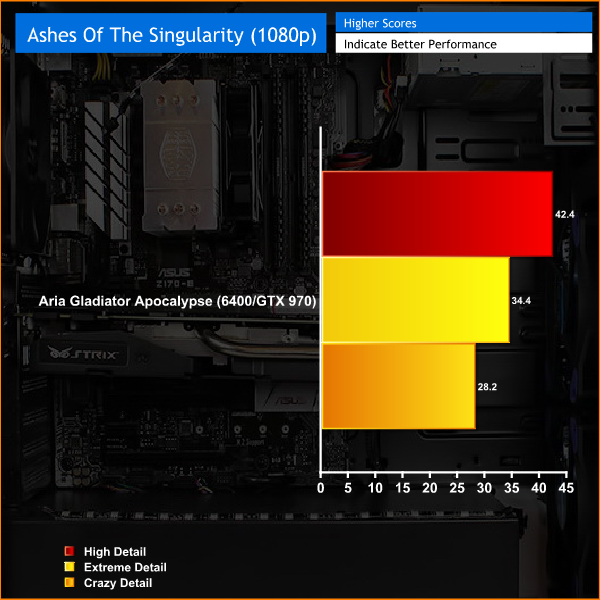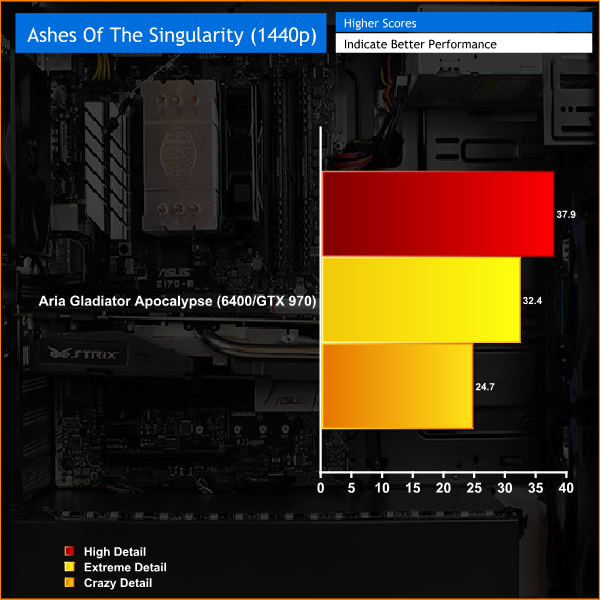 4K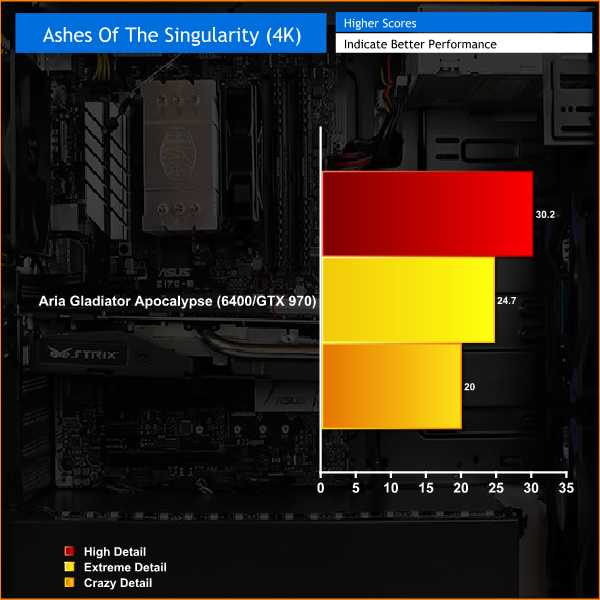 Surprising results here. Performance seems to drop off considerably at higher detail levels but the game just about remains playable at 4K with "high" detail setting. At crazy detail, 4K is out of the question, while even at 1080p, the Gladiator Apocalypse is unable to reach an average of 30fps. And "Crazy" detail is simply too much.
Subjectively, we couldn't see a great difference in image quality between the settings.