KitGuru were invited to spend some time with Intel on 21st October at Shoreditch Studios, London. Intel used a photographic studio in a converted railway arch in Shoreditch to display a show case of new laptops from a selection of its partners. KitGuru saw models from Acer, Asus, Dell, HP, Lenovo and MSI that were all powered by 6th Gen Skylake chips.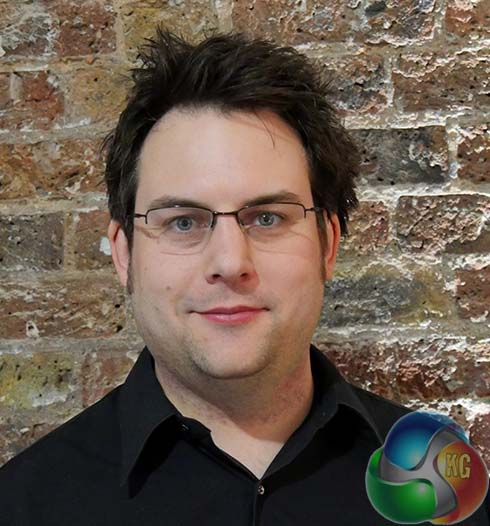 As you will see in our video KitGuru below spoke to Simon Lambden, Senior User Experience Engineer at Intel UK about the laptops.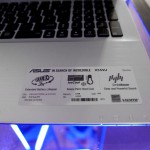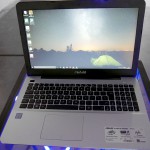 We talked about support for DDR3L and DDR4 and he explained the Dell XPS 13 laptop uses DDR3L-1867MHz as it has either a dual core Core i5 6200U or Core i7 6500U CPU. By contrast the XPS 15 is powered by a quad core HQ CPU and has a separate chipset and therefore runs on DDR4 memory.
We also had an in-depth chat about Intel's RealSense cameras.
The F200 user facing camera has been around for a year and consists of three devices – an optical 1080p camera, an infra-red camera and an infra-red projector. This allows the system to work out the shape of the hand or face and then measure eyes, mouth and other features within a range of 20cm to one metre.
R200 is brand new and is a world facing camera system with two infra red cameras for stereoscopic vision as well as the laser projector and optical camera. R200 can be used, for example, to scan and model objects in 3D.
Both cameras connect internally over a USB 3.0 interface to feed a combination of 3D data plus optical data to the CPU for processing.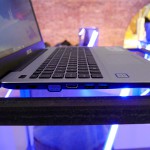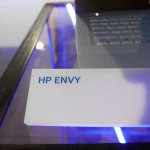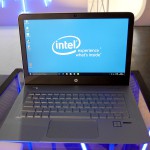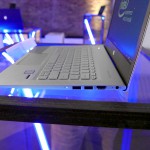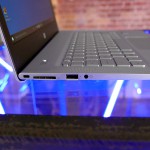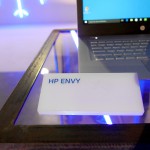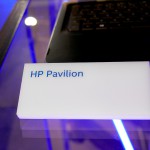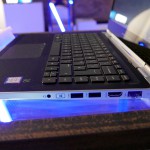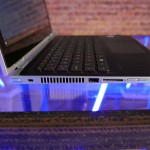 The hardware and software in RealSense are proprietary Intel technology. Your newshound has heard rumours that Realsense adds about US$100 to the cost of a laptop.
The key points KitGuru took away from the event were that Intel isn't interested in talking about clock speeds or graphics capability but instead is focusing on power consumption and battery life. The flip side is that screens are moving from 1080p to 4K and more pixels requires more power. Panel quality is improving and the norm is either IPS or PLS technology with superb colours and wide viewing angles.
Intel's video decoder uses slightly more power than running at idle for video playback – the aim is to reduce power consumption until it is the same as idle. Clearly this refers to the Intel chip and excludes power for the screen.

Convertible laptops are described as 'laptop first' or 'tablet first' to describe their primary function.
Lenovo Yoga 900 is an example of laptop first. Last year this 2-in-1 convertible used Core M but now it has a 15W Core i7 in the same form factor while HP Spectre X2 is tablet first, weighs under a kilo and is powered by Core M.
The Ultrabook term is well and truly deceased and it was interesting to see that Intel is far more discriminating about touch screen technology. A year or two back touch screen was essential. In this show case it was clear that tablets require a touch screen however conventional laptops such as the MSI GS60 gaming power house rely on mouse and keyboard. This makes perfect sense and is a welcome change in emphasis.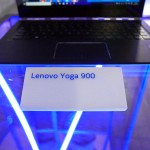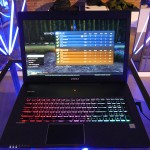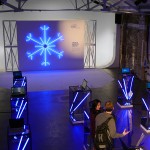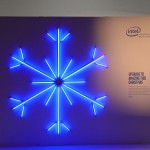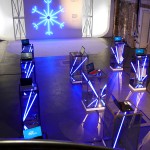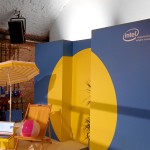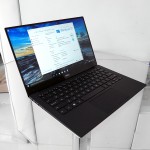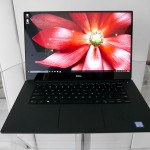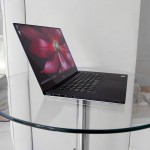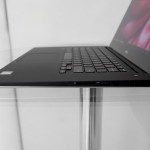 The idea that some laptops benefit from Nvidia graphics didn't receive much of a mention.
Kitguru says: Our final thought from the show case is that every laptop was running Windows 10 (as far as we could see) however we haven't yet seen DirectX 12 in action. This is clearly something we hope to see in the very near future.