NZXT is now targeting PC gaming in the living room thanks to its new PC game streaming box, the DOKO. The micro-console was announced today and will stream desktop titles to your TV at full 1080p resolution for $99.
The box isn't only intended for gamers though, it is capable of mirroring your desktop for other tasks, such as media streaming and office software- things that Razer's recently announced Forge TV can't do, as well as Steam in-home streaming.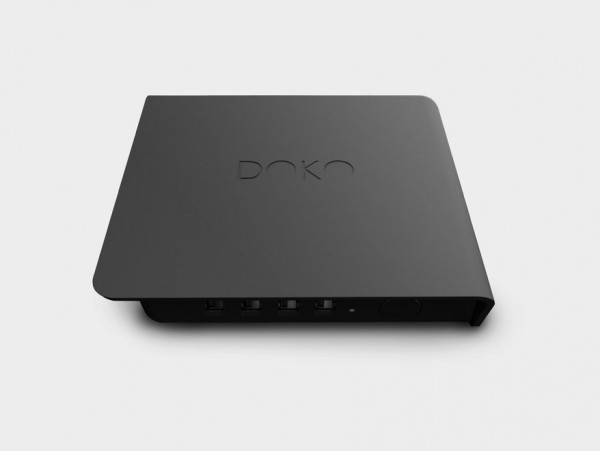 The DOKO isn't too expensive, coming in at $100. By utilizing a wired Ethernet connection, gamers can expect to experience 50-80ms latency, you will also be able to stream at 1080p and 30 frames per second.
NZXT's big focus with this device is to free users of the restrictions that current PC streaming devices face. You will be able to play any game in your library, run any application and even plugging USB devices in to the console will act just as if you were plugging them in to the desktop itself thanks to USBoverIP technology.
While the DOKO is free of many restrictions that you will find on other PC streaming devices, it does not come with built-in WiFi so you will need to run an Ethernet cable or alternative method, such as a powerline adapter.
Those of you in the US can order the DOKO right now, HERE. Pricing and availability for other territories has yet to be announced,
Discuss on our Facebook page, HERE.
KitGuru Says: PC streaming is becoming a fairly big thing, especially as more companies get on board. While the DOKO is restricted to a wired connection, it is free of many other restrictions, which you will find on other devices. What do you guys think of in-home streaming solutions? Do any of you use them regularly?