The Epic Games Store is continuing to hand out free games to users of its client. This weeks offerings are the Sci-Fi horror game 'SOMA' from the creators of Amnesia: The Dark Descent, and 'Costume Quest', a Halloween themed role playing game by Doube Fine Productions. The games are available to purchase for free from now until the 7th of November.
SOMA is the most recent game developed by Frictional Games, the developers best known for Amnesia: The Dark Descent. Releasing in 2015, this first person, Sci-Fi horror experience "is an unsettling story about identity, consciousness, and what it means to be human".
The game is set in an underwater facility where "[t]he radio is dead, food is running out, and the machines have started to think they are people. Underwater facility PATHOS-II has suffered intolerable isolation and you're going to have to make some tough decisions. What makes sense? What is left to fight for?".
SOMA received positive reviews from both critics and fans upon its release, with many complementing the game's ability to strike a fine balance between science fiction, and horror.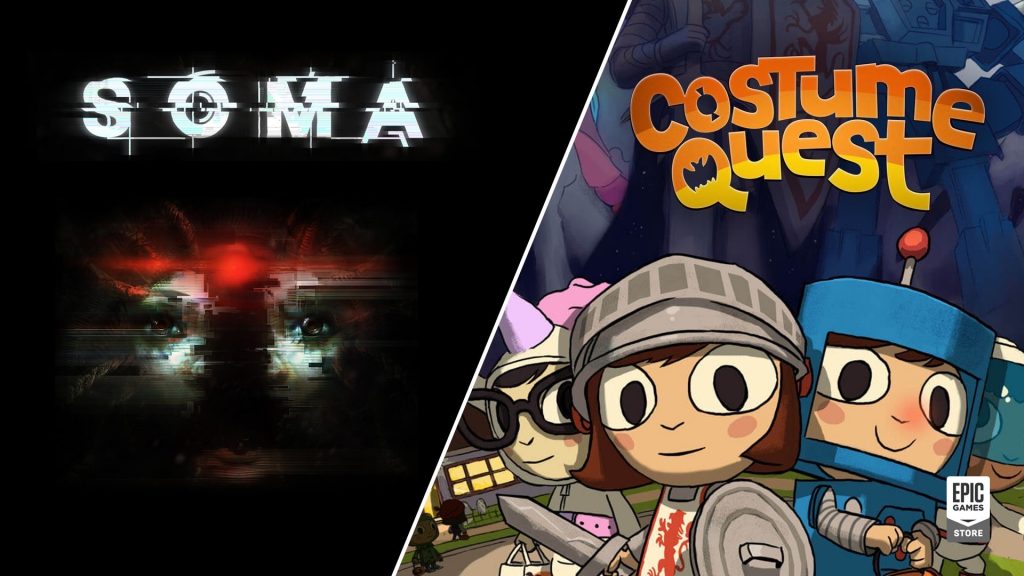 Costume Quest is a Halloween themed RPG co-written by Tim Schafer, and developed by Double Fine Productions. The studio is best known for its work on Psychonauts, and was recently acquired by Xbox Game Studios. In Costume Quest, you "choose your hero and trick-or-treat through three beautiful environments full of Double Fine humor and story".
The game received generally positive reviews when it was released back in 2010, and was successful enough to spawn a sequel in 2014. Costume Quest is a charming and relatively relaxed experience – and is the antithesis to SOMA.
Whether you're looking for a game that can terrify you, or make you smile, the Epic Games Store has you covered this week. Both SOMA and Costume Quest are available to 'purchase' from now until the 7th of November, when the games will be replaced with 'Nuclear Throne' and 'Ruiner'.
Discuss on our Facebook page HERE.
KitGuru says: What do you think of this week's Epic Games Store offerings? Will you be picking either of these games up? Do you enjoy horror games such as SOMA, or are you more of a Costume Quest person? Let us know down below.