Microsoft's Xbox Game Pass is a highly valued service, offering many first and third party games for one relatively low subscription. The primary issues surrounding Game Pass is the fact that it is hosted using Microsoft's PC's store – though this may change in the future.
With the Valve Steam Deck officially out now (at least in some capacity) the company's founder Gabe Newell sat down to discuss all things Steam. When asked by PCGamer whether Valve was working on its own competitor to Xbox's Game Pass subscription service for Steam, Newell said:
"I don't think a [Game Pass equivalent is] something that we think we need to do ourselves, building a subscription service at this time. But for their customers it's clearly a popular option, and we'd be more than happy to work with [Microsoft] to get that on Steam."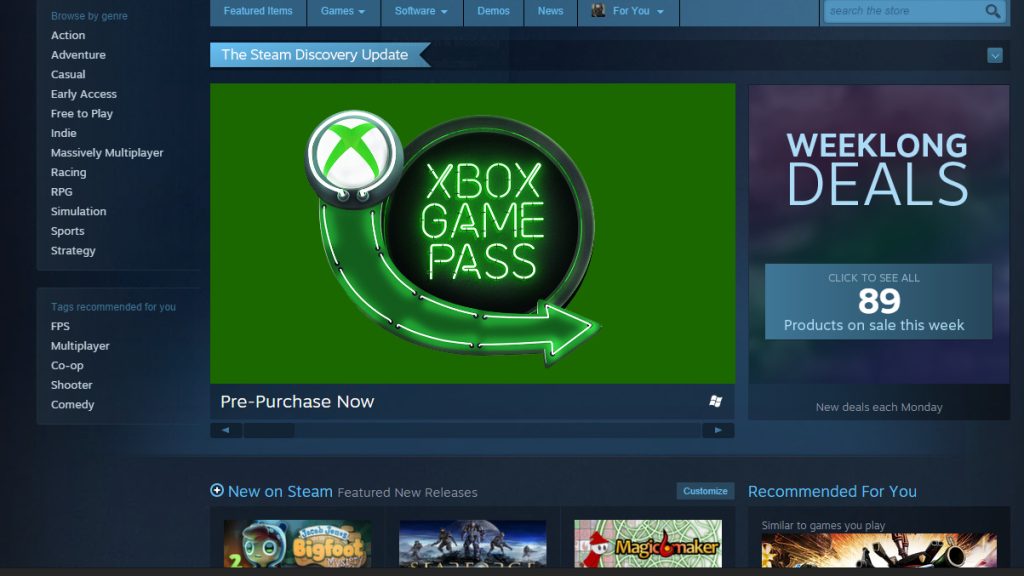 Xbox Game Pass is an excellent service, however it is safe to say that Valve has the most robust tools and services on the PC gaming front, with Steam being by far the biggest PC client. Having to navigate Microsoft's PC solutions in order to use Game Pass comes with its own issues – such as less mod support and controller connection problems.
Using Valve's platform to distribute Xbox Game Pass would certainly bolster subscription numbers. It will be interesting to see whether Microsoft takes Valve up on its offer – after all they will have to give up some revenue (in the form of storefront fees) in order to do so.
Discuss on our Facebook page HERE.
KitGuru says: What do you think of Game Pass not being on Steam? Would you use Game Pass on Steam? What if the service was 20% more expensive on Valve's platform? Let us know down below.