To test the USB 3.0 capabilities of the MSI motherboard, we use one of the fastest drives we have – the Patriot SuperSonic Magnum 256GB. We reviewed this way back in February last year.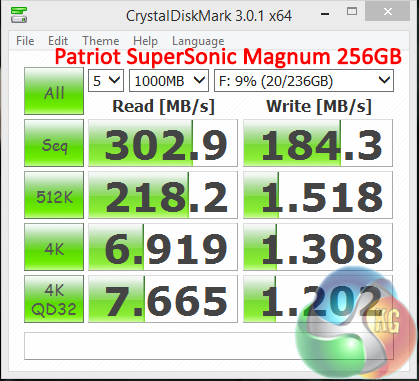 Performance from the USB 3.0 ports is as good as we would expect – scoring just over 300 MB/s in the sequential read test.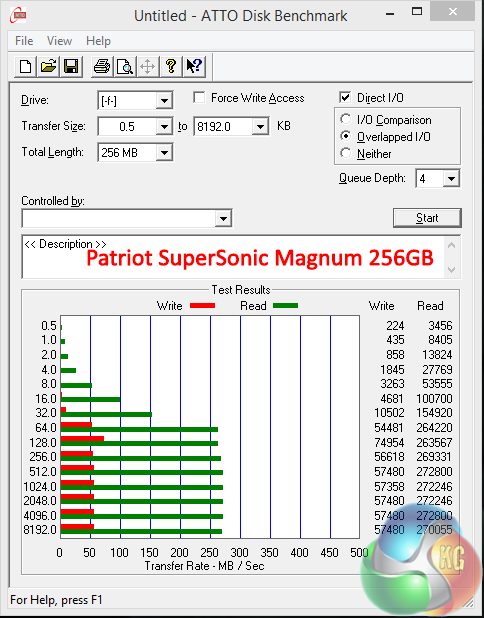 ATTO never scores quite as highly in our USB 3.0 tests, although read performance is around 270 MB/s. Write performance suffers when compared to Crystaldiskmark.