Tomb Raider received much acclaim from critics, who praised the graphics, the gameplay and Camilla Luddington's performance as Lara with many critics agreeing that the game is a solid and much needed reboot of the franchise. Much criticism went to the addition of the multiplayer which many felt was unnecessary.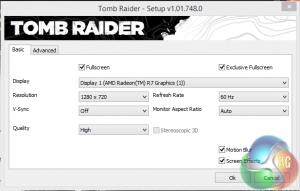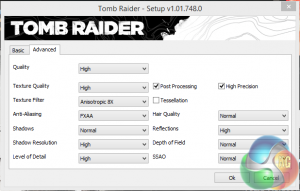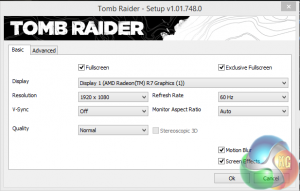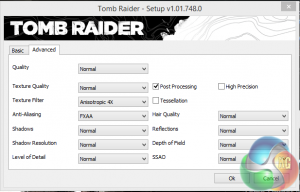 We test at both 720p and 1080p resolutions. At 1280×720 we select 'high' quality preset. To achieve playable frame rates at 1920×1080 we dropped the image quality settings to the 'normal' preset.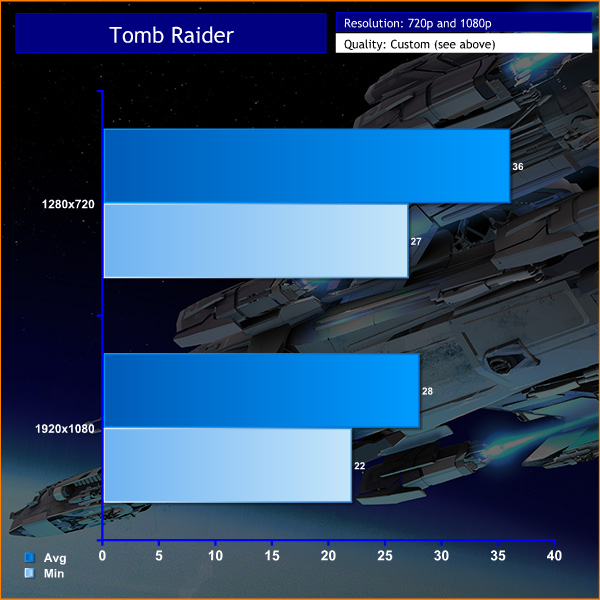 1080p proves a little too much, even at normal image quality settings, dropping below the sweet spot of 25 frames per second a couple of times during our run. 720p however is perfectly playable and looks quite good too.