To test the USB 3.0 capabilities of the Asus Z87-A motherboard, we use one of the fastest drives we have – the Patriot SuperSonic Magnum 256GB. We reviewed this way back in February last year.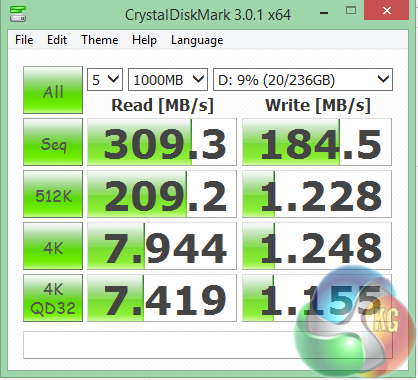 Performance from the onboard USB 3.0 ports of the Gigabyte F2A88XM-D3H FM2+ is as good as we have seen, peaking at 310 MB/s sequential read.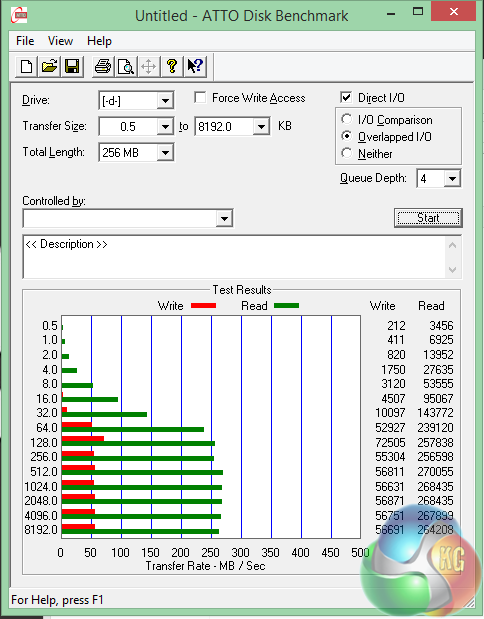 ATTO indicates maximum performance of 265MB/s read and around 60 MB/s write.